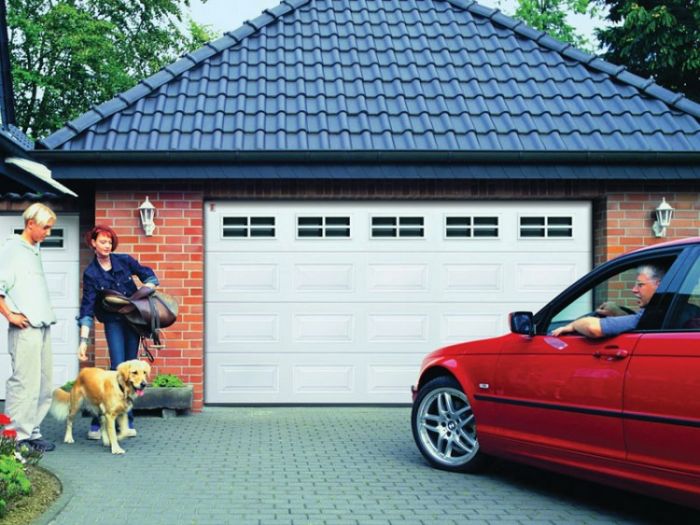 Converting your garage is an affordable and effective way in which to add some extra living space to your home. You can do this yourself, or you are hire a company that specialises in garage conversions, depending on your requirements and your budget.

Why convert your garage:

What are you currently using your garage for? With houses getting more cramped and cars getting larger, more and more garages are now wasted extra spaces. These days, they tend to be packed to capacity with useless memorabilia, old toys and forgotten fitness equipment. And, whilst not too long ago, cars needed to be protected from the elements, now they are usually fully galvanised, meaning that they are perfectly fine when parked on the street.

So, if you have a parking space outside of your house, or if you simply no longer have a car, make sure that your garage space doesn't go to waste. Converting won't break the bank either; the garage doors UK manufacturers make are of a high quality, but very reasonably priced and this, combined with just a few tins of paint and some carefully chosen furniture, is enough to transform your garage.

Garage conversions are one of the most cost effective ways to add more space to your home and moreover, doing this simple remodelling can even add value to the property. On top of this, a well-made garage conversion, with clear glazed garage doors installed, can add extra daylight to the adjoining room. Garage doors UK companies make are available with windows, meaning that you don't need to be a expert builder to add some more light into the space.

Some of the most popular uses for a defunct old garage include a home office, a home gym, a larger kitchen, a children's playroom, an extra bathroom or bedroom, or another lounge. The office is one of the top choices for garage conversions, as more and more people are now either self-employed, or working from home a couple of days each week. If you're paying for a rented office space, creating a home office could save you a lot of money in the long run.


What you need to consider before converting your garage:

What you need to consider before converting your garage:
Before you dive in headfirst into your garage conversion project, it's important to make sure that you are aware of all of the legal issues that are involved. There are three main ones which need to be taken into consideration before you begin. The first applies only to those renting their properties † look for any restrictive clauses in your lease and consult with your landlord before making any drastic changes to your garage. Most landlords will be very happy for you to improve upon some wasted space on the property! The second thing is planning permission † this is applicable only for conversions which involve extending the original garage space. The third and final issue are building regulations; if the garage is to be used as a habitable space, it must be compliant with the governmental building regulations.


AUTHOR BIO:

Estelle George writes regularly for some of the most well-respected interior ddcor websites and blogs on the net. She loves to take on challenging remodelling projects and convert unused garage spaces into beautiful, functional rooms, using just a lick of paint, some fabulous furniture and one of the many high quality garage doors UK manufacturers sell.