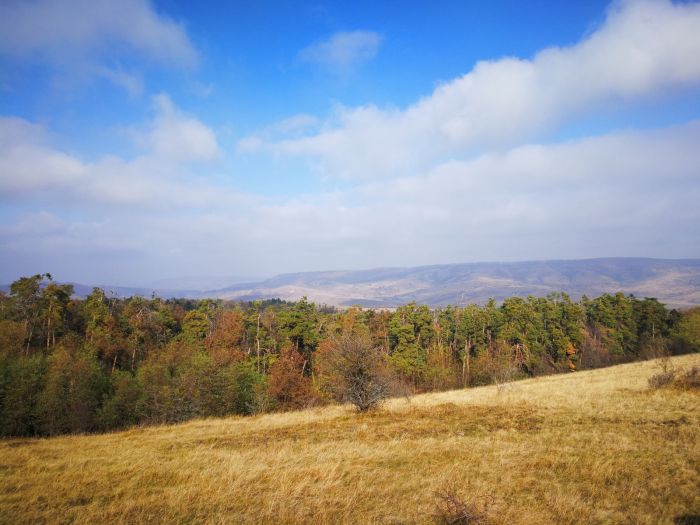 Photos Credit: Lavinia Lumezanu
Until about seven years ago, Viscri was only known to the locals. An old German town about halfway between two major cities in Romania, Brasov and Sighisoara, Viscri seemed frozen in time. The unique, Gothic-fortified church towered over the village at the end of a dirt road leading from the main road. But there was something magical about it. With all the evolution in technology, the people of Viscri look to keep their traditions while using technology to make their lives easier. While most of them have moved on from wood burning stoves to central heating, and plumbing is present in every home, the look and feel of this little cottage takes visitors back to a simpler time.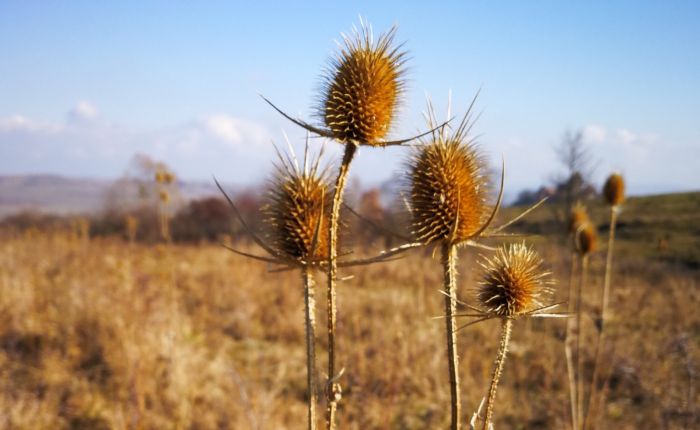 So much so that even Prince Charles decided to buy a house there, a house he visits quite often and a place where he fell in love with the welcoming nature of the locals, the homemade food and the unadulterated beauty of the surrounding Transylvania.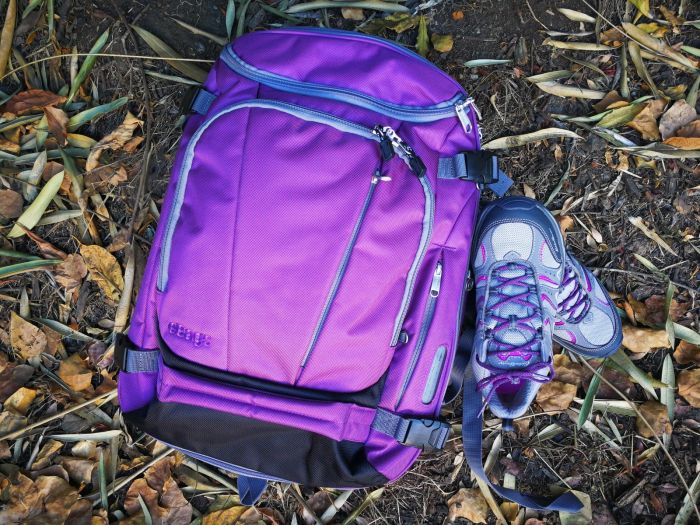 We knew we needed a compact luggage for this particular and quite unusual trip, so we headed over to eBags, one of the best sites for backpacks and luggage from top brands like Samsonite, Tumi and Jansport. We decided to go with the TLS Mother Lode Weekender Convertible Junior, as it allowed us to fit everything needed for a weekend trip into the mountains of Transylvania, yet it was practical and light enough to be easily carried on our treks through the forests. We set off to discover what charmed Prince Charles so much that he decided it was time to own a home there. Fall in Transylvania is a magical time full of rusty colors and golden hour sunsets, but it's also a time when rain and cool temperatures can come unexpectedly so we had to be ready.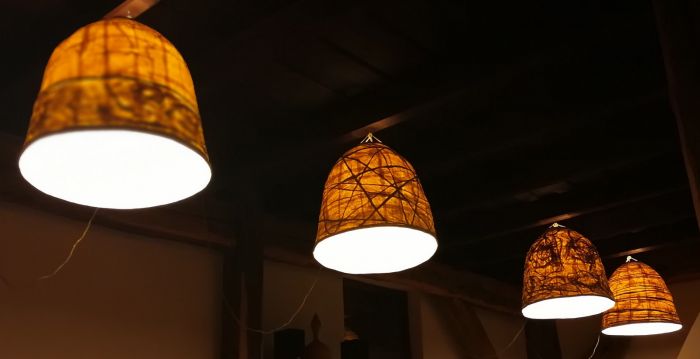 We got there late night on a Friday after an almost five hour drive from Bucharest, the capital of Romania, and we checked in at Viscri 125, the leading bed and breakfast, a mere five-minute walk from the impressive fortified church. Even though we got in pretty late, we were welcomed with a delicious homemade dinner and a warmth you can only find in cottages tucked away in the mountains. The dining area was warm, rustic, and there was even a local cat, which we later found out was the subject of a documentary in Japan, who worked her magic trying to get leftover food from all customers. The cat didn't really have a name, but he knew exactly the right smells that would lure him closer to customers.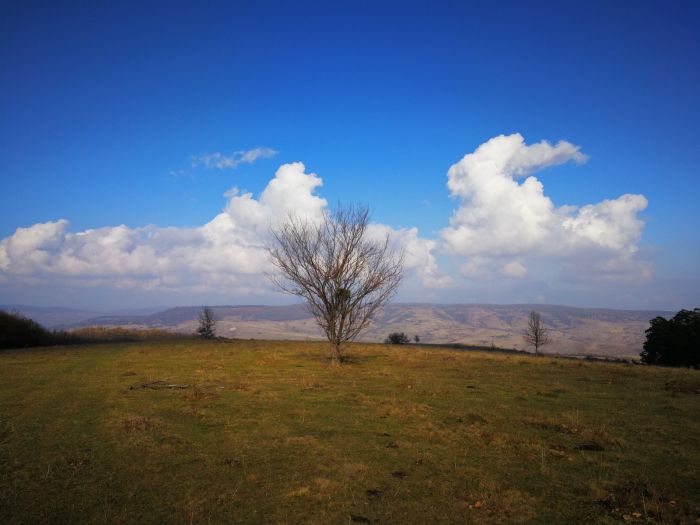 The next morning, the crisp air welcomed us as we opened the door after the heavenly sleep in the beautifully decorated rooms. We discovered a whole world outside. The area had all the facilities we could have wanted, while keeping the air of a magical kingdom. Amenities included a garden lounge area, with hammocks and lounge chairs; outdoor games, including badminton, petanque, darts, football, volleyball and more; indoor games, including foosball, a large choice of board games and Xbox with Kinect sensor; a broad selection of movies (available both in the indoor library, or outdoor, under the stars); and free Wi-fi internet connection because, let's face it, who wants to be that disconnected.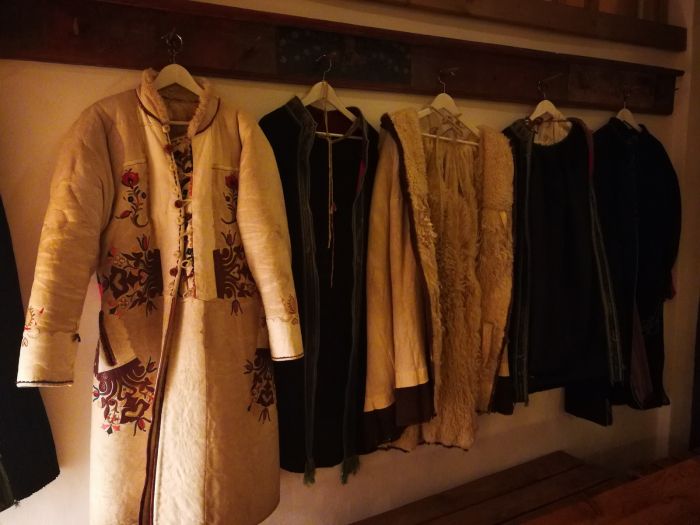 Apart from the fantastic amenities, we got a chance to delve into some of the activities that Viscri 125 had ready for us. Out of the multitude of them, we picked trekking as it gave us an opportunity to explore the surroundings and visit the beautiful fortified church, which is also a UNESCO World Heritage Site and try truffle hunting. Some of their other activities included shepherding, traditional bread making, mountain biking, hay stacking or gourmet traditional cooking.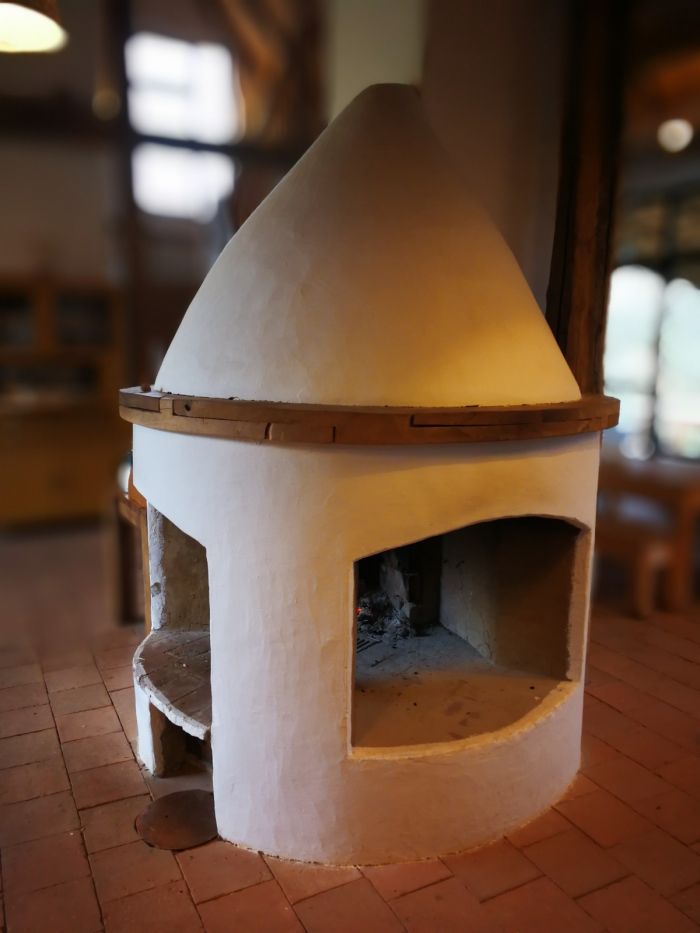 The evening brought a sky full of stars and an opportunity to cozy up next to the traditional fireplace with a book, a hot tea or even with your laptop if work demands a bit of attention. We drifted off to sleep under the quiet night sky, only to be woken up the next morning by the roosters. No alarm clock needed on vacation. After a delicious homemade breakfast, we headed off to visit the fortified church that towers over the city.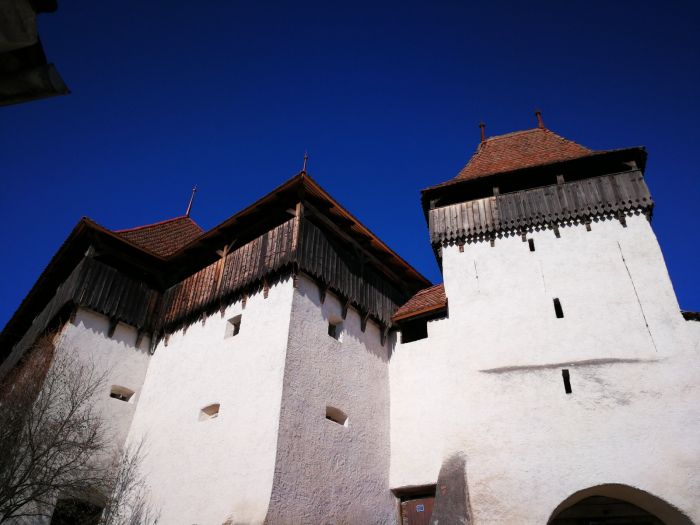 Unlike other fortified churches all over Transylvania, the one at Viscri was built around 1100 by the Szekler population and taken over by Saxon colonists in 1185. The eastern section was rebuilt around 1525, when the first fortification walls were added. Later on in the 18th century, the church received a second defensive wall and the entire place underwent major renovations in the early 1970s. Walking inside the walls of the church makes visitors feel a bit as if they were in a Game Of Thrones realm, full of history and stories, full of life, yet frozen in this atemporal time. A couple of dogs from the village accompanied us in our visit. All animals seem to be incredibly friendly and of course all of them are hoping for some type of reward in the form or cuddles or food.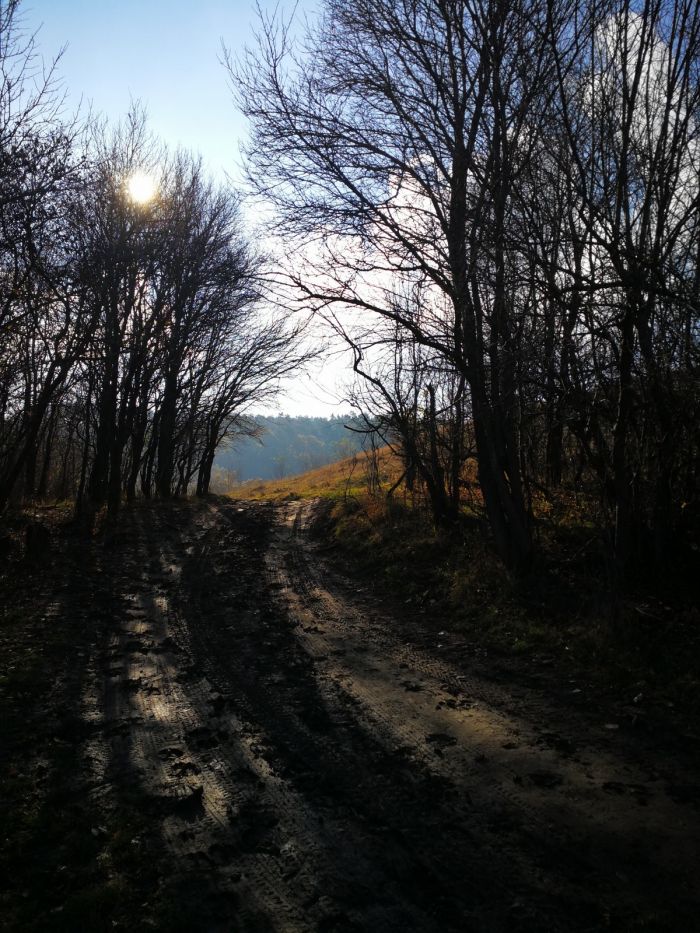 By Sunday night it was time to head back to the city. We took one more look at the village basked in the golden hour November sun, packed our belongings our the trusty backpacks, jumped in the car and headed back to Bucharest, but not before the kitchen staff prepared another light snack for us.
All in all, our venture into the village life of Transylvania was made perfect by the staff at Viscri 125 who made sure we had everything we needed at every step, whether we wanted to be active and entertained or were looking for a more quiet and relaxed vacation.