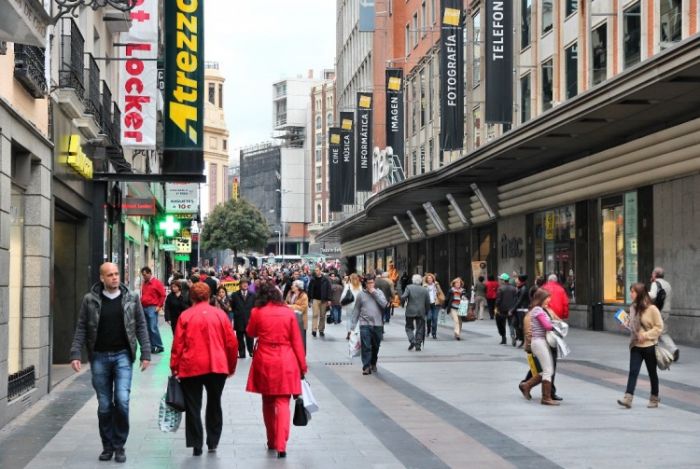 Hertz
Madrid has always made a mark as one of the leading cities in Europe known for its opulent art, fine food and luxurious shopping. Complete with stylish shops, exquisite museums and countless bars and restaurants, Madrid makes for an excellent getaway for those with a sense of style and luxury.
A delight for Shopaholics
If the objective of your trip here is to splurge on the local shopping scene, make it a point to stroll through Salamanca, the city's smartest shopping neighbourhood. Spain is best known for its leather and clothing and your trip here is not considered complete before you visit the 19th century leather specialist Loewe (pronounced as Low-ay-vay) a celebrated luxury label in the city. In addition to statement bags, splurge in their leather jackets that are sure to make some heads turn.
Next, head to the streets around Serrano where Jorge Juan, Puigcerdá and José Ortega y Gasset among other big international luxury brands co-exist alongside local ones such as Etro and Manolo Blahnik.
Taking a Break from all the Shopping
After a full day out splurging on your favourite brands, find yourself a seat in one of the many pavement cafés that offer a quaint yet fancy experience, the Valor offers fresh kiwi juice along with a variety of coffees and exquisite side dishes such as Tosta. This must have dish is essentially a toast that is sprinkled with some high quality olive oil, toasted almonds, sea salt and rich dark chocolate sauce to top it off.
If you are looking for more luxurious culinary experiences, visit the Estado Puro that sits between the Prado and the Thyssen. Here you can taste Ferran Adria inspired concoctions such as the 21st century's take on the Spanish omelette that comes in the form of foams that are served in small glasses. Also make it a point to visit Sobrino de Botin, considered to be the world's oldest restaurant frequented by the rich and the famous over generations.
Visit the Museums and other Cultural Delights
A great way to explore the opulent history, culture and art of the city is by visiting the leading four museums in the city. Take out time to explore the magnificent installations and artworks by world famous artists such as Picasso and Goya. The Prado, the Rein Sofia, the Thyssen-Bronemisza and the Modernist Caixa Forum are not to be missed.
Visit the Cine Dore, Madrid's glorious national cinema that showcases a number of films in English on a regular basis.
Setting High Standards for the Night
If you are looking for a more thrilling time in the city, you need to be a night owl. Start your evening by heading to the Gran Casino Aranjuez and end your night out in the city's hottest night club- The Kapital.
If you wish to take a break from the hustle and bustle of the city, you can rent a car from Hertz. Pick up your car from more than 12 rental centres in the city and enjoy a ride at your own pace. Make sure you have your international driving license with you. You can also take a renfe to the magical town of Segovia, home to the exquisite Alcazar Castle. To the west of the city you can drive to one of the many beach towns that also offer luxurious accommodation and get a chance to pursue hobbies such as diving.
There is enough of the bling factor in the city. If you are okay to see your credit card going red hot, Madrid will never disappoint you.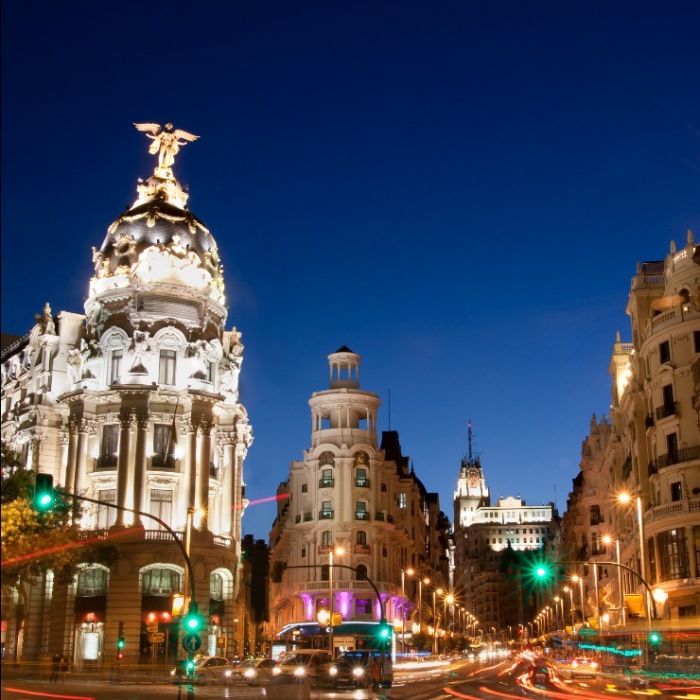 Hertz
Madrid at Night