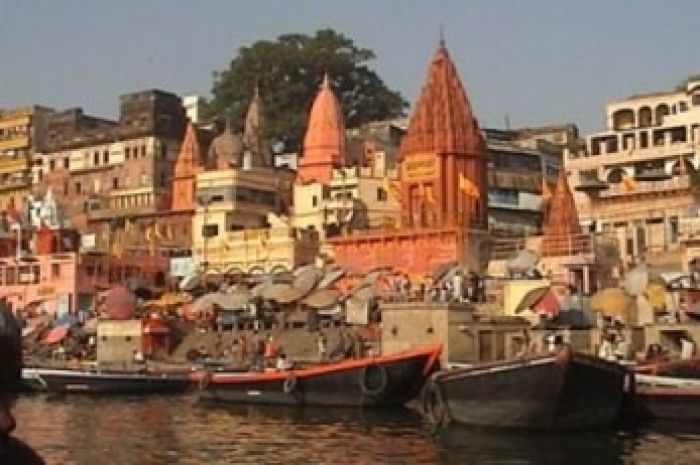 Are you looking for a quick weekend break far away from the hustle and bustle of a hectic city life. If you have a spiritual corner then Varanasi is a must visit place for you. It is one of the holiest places for Hindus and thus a great one to rejuvenate your mind, body and soul.
When you look beyond the first impressions, you get to see the throbbing pulse of the billion people calling India home and Varanasi is but a sampling of the same. Various religions, sub cultures and historical beginnings make a unique melting pot of people who, when you give them time will be the friendliest people you meet, when they are not trying to make money out of you.
James Michener famously said "If you reject the food, ignore the customs, fear the religion and avoid the people, you might better stay home." There are a lot of gorgeous and must-visit places in India, but Varanasi is a class apart. "Now that you have set sail, even though it is just for a brief weekend visit you can weave in a lot of sightseeing and activities into your trip.
Varanasi has a lot to offer, right from popular tourist spots to offbeat destinations, pilgrimages, temples and rivers. To explore the place you can go for a weekend vacation package which covers the entire tourist places in the vicinity so that you can complete your Varanasi weekend trip within limited time. The weekend getaway packages include accommodation, meals, sightseeing and other interesting weekend activities. So what are you waiting for, just pack your bags and get ready to travel to the perfect weekend getaway to Varanasi with your friends and loved ones.
Varanasi tours in fact have something for all age groups. The place is suffused with peace, tranquility and spirituality and attracts people from all over the world beside devout Hindus. It is also called Kashi and is the oldest pilgrimage of Hindus. The place goes by another name Benares which is the oldest city in the world. It is the home of Lord Shiva and Goddess Parvati. According to Hindu belief a person who dies in the holy city attains Instant Moksha. He is forever freed from the shackles of eternal cycle of life and death. The holy Ganges River which passes through the city is believed to possess the magical power of rinsing away the human sins.
A boat ride in the Ganges is a nice idea, the sunrise is lovely and the Ghats are filled with people bathing, washing clothes, meditating. Mostly you will see white people with photo – cameras, the quintessential life in a tourist city.
The city is known for silk weaving as well as brassware industry. One can purchase shawls as well as beautiful carpets, apart from wall hangings and ornaments at the chowk, golghar, vishwanath gali and godoulia.
Varanasi tours will take you to the famous Ghats; notable among them are Dasaswamedh Ghat, Man Mandir Ghat, and Lalita Ghat. Fairs and festivals are busy times for the city especially the Mahashivratri and Dhrupad Mela, which takes place in the month of March and is known as a five day music festival. The fair is held at the Tulsi Ghat where artists of repute assemble to perform Dhrupad an essential part of the Benaras Gharana of Music.
Ganga festival is held in the month of October and November when river Ganga is worshipped along with ardent festivity. The month of Kartik purnima brings along with it a glorious sight of illuminated floating diyas which particularly appeals to the tourists. It is a divine sight to watch. Other popular pilgrimages are the Kashi Vishwanath Temple, Gyanvapi Mosque, St. Mary's Church, Durga Temple, Bharat Mata Temple, and Nepali Temple.
People of all religions and spiritual beliefs descend on the city, which is quite well known for its rich Hindu literature and philosophy. About 10 kms from Varanasi lies Sarnath where Buddha delivered his first sermon post attaining enlightenment. Varanasi is also the birthplace of Jain's Parsvanath, the 23rd Tirthankar.
Besides its religious significance, it also stands out as the most popular handloom centre around the globe, characterized by lots of pure Silk Sarees with exquisite zari work.