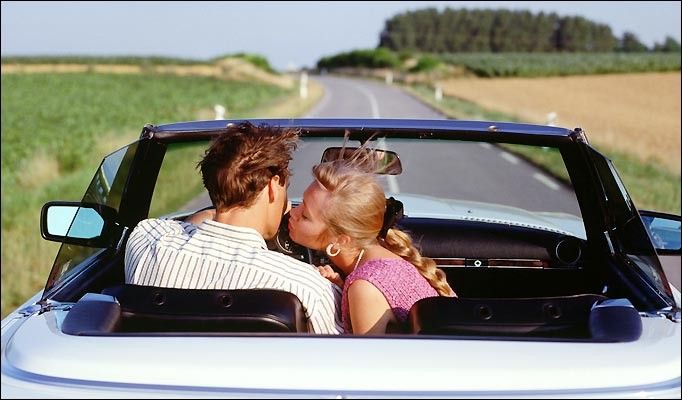 Ivan
Not just another Valentine's Day
Valentine's Day is the one day of the year dedicated to all those in love. Wearing red and being surrounded by heart shaped lanterns, lights, notes, balloons are just some of the characteristics of that lovely day. But, the troubles come when you start thinking about what are you going to buy or make for your other half – something for that special little couples' purpose. Don't worry, I have a few suggestions for all of you who are having a problem with this. Don't make this another Valentine's Day that will only bring you boring obligations that you hate doing. In order to keep this from happening, look for the best way to make it interesting and fun for you too.
A day at spa
For a girl or a woman who works nine to five, five to seven days in a week, there is no better gift than a day at the spa, where she will be pampered. Relaxing massages, saunas, pilings, swimming in the pool – well, she will most certainly feel as if she was on vacation. This will really make her feel special and loved. If you manage to find a spa where they offer a package for Valentine's Day where the two of you can relax over some drinks together, it would be even better.
A weekend for two out of town
If you two are a couple who has year and years spent in a relationship or marriage, why don't you take advantage of this special day and surprise her with a well planned weekend outside of town? This is something that will freshen up your relationship and remind you of the good times you used to have back at the start of your relationship – it can only contribute to your further relationship. Prepare everything for a perfect weekend and avoid stress as much as possible. I am sure that neither one of you wants this to happen.
A framed photo
Small gifts can sometimes turn out to be the most appreciated ones. A framed photograph from your wedding or from your vacation together, wrapped in paper with heart patterns and a special note or even a lengthy letter would be a great gift for your girlfriend/fiancée/wife, and this will make her see how much you really care and value your relationship. Jan Prior from Boutique Framing of Ascot cannot count how many wedding photos she framed, especially for the purpose of anniversaries, birthdays and of course Valentine's Day.
Make dinner
A man cooking for his girl? Well, isn't that every girl's dream? Prepare something simple but with lot of love and effort, with a glass of wine and a dessert in the shape of a heart, since all this will help you win her heart over again this Valentine's Day. Make sure you don't stress too much while cooking, because the quality of the food prepared really doesn't matter – what really matters is the mere act of trying to do something nice for your better half. A couple of candles and heart shaped confetti or red napkins with hearts on them will add to this romantic atmosphere.
A piece of jewelry engraved
If your woman likes jewelry, you can pick a really nice necklace or a bracelet and engrave a tiny message in the back of the medallion or you can add the two letters of your names as an addition. Anything that you can think of and that will make that piece of jewelry unique and special, of course something that is within the reach of the jeweler, is going to sweep her off her feet. A date when you two met each other, the date of your wedding or even a whole sentence or a quote that reminds you of her or vice versa – all this is excellent. Showing that you remember those tiniest things from your relationship would make her realize that you are not just one of those men, who do not pay attention to these things – when it comes to women, such little things are a sort of "proof" that you care. Fulfill her wishes on Valentine's Day.
Making a private theme party for two
This is a really fun thing to do. Think of a theme for your party: Hawaii, Black and White, 20s, 50s, 60s, 70s or anything that you and your partner likes – provide costumes and other props, some good music and lighting and some snacks and drinks – then you'll have a nice little theme party for two. If you two like socializing a lot, maybe you can turn this into a real party where you can invite all your friends, co-workers, colleagues and family and celebrate together. Maybe it would be a good idea to make it a couples' night and invite other couples over.
Ivan
a day at spa
Ivan
a piece of jewelry engraved
Ivan
framed picture
Ivan
making dinner