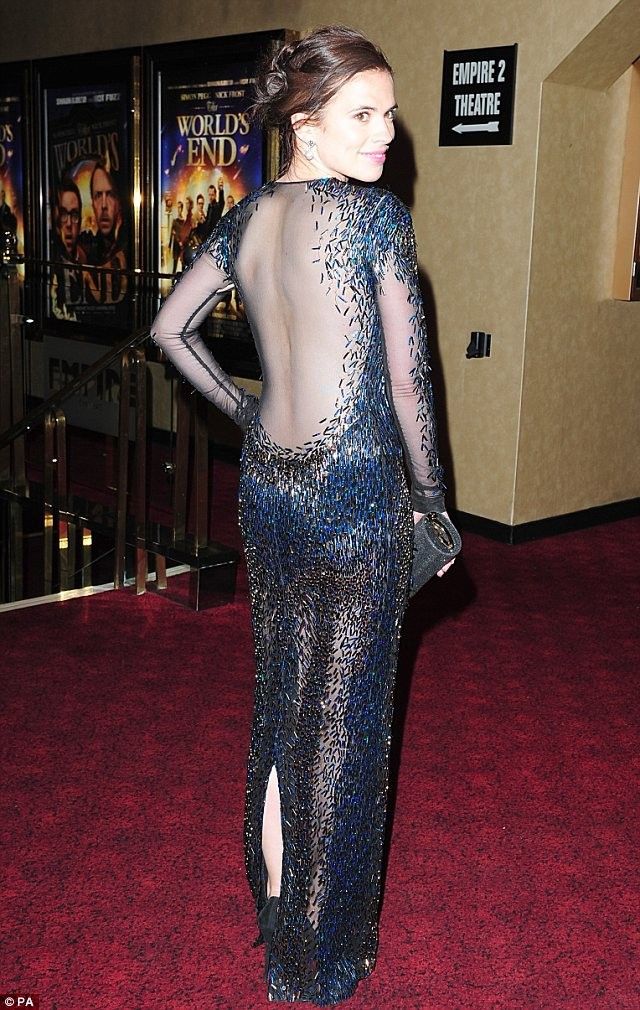 AP
There were a lot of problems with Hayley Atwell's appearance at The World's End premiere, not the least of which was dark blue undies under an essentially transparent dress. Wearing a dress of made from might as well have been over-sized cupcake-sprinkles in all blue over a transparent mesh, Atwell missed the mark both in style and in timing.


She may have been running late to The World's End premiere but at least Hayley Atwell was fashionable about it.
The actress made a tardy arrival to the Empire Leicester Square, wearing a sheer sequined Julien Macdonald dress from his Autumn/Winter 2013 collection with Christian Louboutin heels and a Jimmy Choo clutch bag.
However, Hayley, 31, managed to draw attention away from her delayed appearance by unwittingly flashing her knickers from beneath her translucent gown. (Read More)