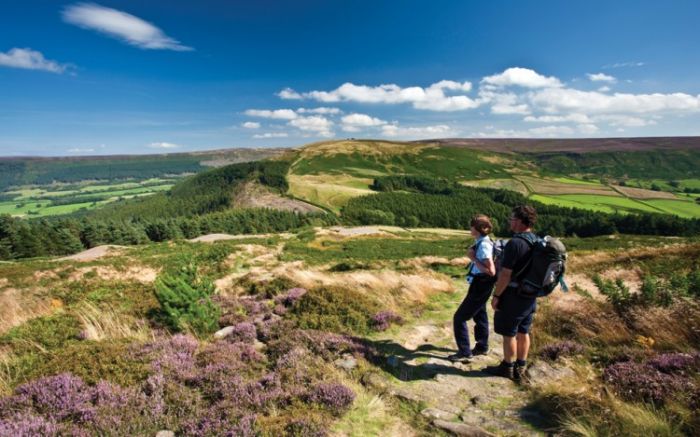 HP Holidays
Walking holidays donít have to mean leaving lifeís luxuries behind. If you have never been on a walking holiday before, you may imagine it involves leaving all of your comforts at home and sleeping under the stars. However, there are many ways to add a little luxury to your trip.
Luxury Accommodation
Walking holidays can be adapted to suit any budget but if you have cash to splash, there are some spectacular options for those who prefer the finer things in life. If camping is out of the question, there are plenty of walking holiday specialists out there that provide luxury accommodation including stunning chalets and boutique B & Bís. The type of accommodation you choose will depend on the size of your group but with a quick internet search you can find a base that provides luxury facilities with ease.
Luxury Walking Essentials
When planning what to pack, donít forget to include some of the latest luxury walking accessories that can help make your trip that little bit more enjoyable. If you want to survive a walking holiday without getting blisters it is not wise to scrimp on walking socks or walking boots. When it comes to socks, you get what you pay for so search for a high quality pair that are designed to cushion your feet and prevent blisters. Walking gadgets can help you to stay on course and help you gain vital information from your walking holiday such as distance travelled per day and calories burned.
Take Time Out
You may be passionate about walking but why make every day the same? If you want to add a little variety to your trip but still wish to make walking the focus, you can choose a walking tour specialist that takes a flexible approach to walking holidays. Many walking specialists will provide walking guides and tours to travellers but in many cases, these services are optional leaving you with the option to take time out should you wish to. Some of Europeís most exclusive chalets are positioned so that they provide stunning views that can be enjoyed not only on foot. Hire a bike and see the sights a different way one day or relax and enjoy the luxury facilities of your hotel with friends.
Collett's Walking Holidays in Europe offer outdoor enthusiasts the very best in accommodation and guided walking tours.