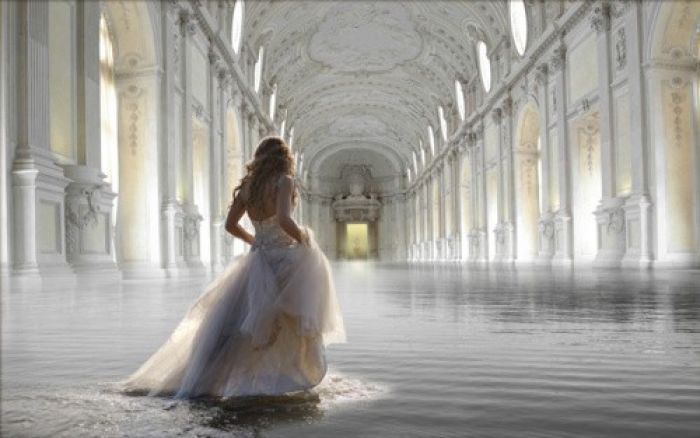 http://weheartit.com/entry/163
Many people can't think of happier times than when they were on holiday. Every year, we scrimp and save, just so we can afford a trip abroad. Seeing as we love travelling to new shores, it makes sense that approximately one-in-four of us tie the knot in another country.
Choosing your wedding destination, however, is no mean feat. Although a ceremony abroad works out at less than half the average price of a wedding in the UK, you'll be faced with unforeseen hiccups that might stall your nuptials. Follow these tips for deciding your wedding destination:
Wedding Planner
Wedding planners are usually considered a luxury, but they pretty much pay for themselves in discount deals, insider knowledge, and smooth-running. Abroad, they're almost indispensable. In an unfamiliar country, you need someone who knows the local landscape, can speak the lingo, and who'll get you the best deals.
Hidden Extras
Plan in advance with a travel company that has a clear wedding package. You'll need to think ahead of time about all the little things, such as where you'll be getting dressed on the morning of the ceremony and who'll be marrying you both. Comb through the contract and make sure that there'll be no hidden extra costs later. Discuss the wedding plans in full with your travel company.
Choose A Package
Seeing as your loved ones will want to fly out with you for the wedding, you'll probably want to stay together in the same hotel. Some accommodations will offer a wedding package with the basics thrown in for free. Take advantage of these deals to save money.
Consider The Legalities
Don't forget the paperwork. Obviously, this will differ from the legal documents you'd fill-in back home. A weddings abroad company can take of this. Consult with them and get all the correct legalities sorted out prior to the ceremony. With that load off your back, you can grab your wedding planner and focus on finding the perfect dress.
Where?
If you got engaged on holiday, you might want to return there for your wedding. Alternatively, is there a destination that means something to you both? Special locations will appear obvious to you, but you may want to choose the country depending on the kind of wedding you want. Looking for a winter wonderland wedding? How about Lapland? A hotel made of ice is very different to wedding venues cheshire.
Go Cultural!
Depending on where you've chosen to have your wedding, there'll be an array of cultural traditions to dip into, local to your destination. What's the point in travelling halfway across the globe to have a traditional, English wedding? When in Rome...
Honeymoon
Just because you're getting married abroad, it doesn't mean that you shouldn't have the honeymoon you deserve. Whether you plan to stay put or travel somewhere brand new, leave the family and friends behind to focus on each other as a newly married couple.
Zoe is a freelance journalist who writes about relationships, engagements, and finally tying the knot! For more information on how to iron out your wedding plans, click here.