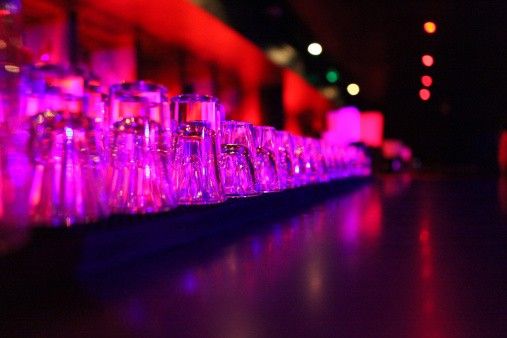 www.gettyimages.co.uk
Sunday is conventionally a day of relaxation. It involves going to church, watching sports or going for a long drive with family members. It is also the day to prepare for your work week. You will never feel bored on Sunday if you are in London as you will get plenty of activities to do. Only you should be adventurous and search for the right places.
Since London is one of the most famous cities in Europe, several people visit the city for exploring the rich history and culture. Nevertheless many are not sure of the fact what to do on a Sunday night. You will get plenty of things to do on Sunday evening. However the key to unravel the magic of a Sunday evening is to know the offerings of the city.
Plan your activities based on your group. If you include children in your group, you could go to family entertainment centres, family resorts, lakes, parks, theatres and sports arenas on Sunday night. On the other hand if you make the plan for a girl's night out with other adults, you could opt for going to bars, restaurants, comedy clubs, bowling alleys, theatres and dance clubs. Moreover you could get together with adult friends for playing a basketball game or football. If you make the plan of going out with a special person in your life, you could think about going for swimming or a quiet night away from the company of friends and family. Ask your family and friends about their plans. You could also look at your newspaper and search for the activities going on the weekend. Tailor your search as per your interest. You will find that many newspapers break down the activities based on the specific types.
The top 3 Sunday night activities in London are here discussed below:
Opting for Night Clubbing
Sunday nightlife in London is as active as the nightlife on a Friday or Saturday. According to a journalist Dave Swindells for 'Time Out London' Sunday night clubbing is superior to any other night. He says that Sunday night clubbing is much better than Saturday and the Sunday parties are much more friendly, cosmopolitan and less expensive. The clubs are open till the early hours of Monday. You could enjoy a great party on Sunday night at the European clubs and squeeze out some fun for the weekend.
Going to the Jazz Clubs, Lounges and Cafes
If you want to enjoy your Sunday night but do not want to feel like hitting the clubs, you could prefer going to lounges, cafes and jazz clubs. They will surely entertain you on Sunday evening. You could visit Ronnie Scott which is one of the premier jazz clubs in London, operating since the year 1959. This jazz club hosts performances of popular jazz artists like Natalie Williams and Coltrane. It also offers a full service bar and a comforting ambiance. This is a prime choice for entertainment. Many people also visit Poetry Cafe for Sunday night fun. As a result you could also go to this café and sip some espresso or wine while listening to open-mike poetry all through the evening.
Taking on Park Strolls and Ghost Tours
In order to enjoy a relaxing Sunday escape, several residents and tourists go for a night time stroll through the famous parks of London. Situated in Central London, Hyde Park is a leading green space in the capital of the United Kingdom. The alleys are bedecked with streetlights and greenery. The pond is situated in the middle and the lights all around the Hyde Park make it an ideal place for a relaxing stroll. However if you are adventurous, you could go for a Sunday night ghost tour. London is an ancient city with thousands of ghostly tales and so London Ghost Walk and Tours take the visitors to the most haunted sites of the city.
Select from any of these night activities and add zest to your vacationin London an unforgettable fashion.
Dawn Gates takes interest in automobile business. He often writes articles related to car reviews, automobile shows, auto repair and car hire services. Collecting amazing car photos is one of his favourites. Currently he is writing about Heathrow airport transfer and Sunday Night Activities in London.