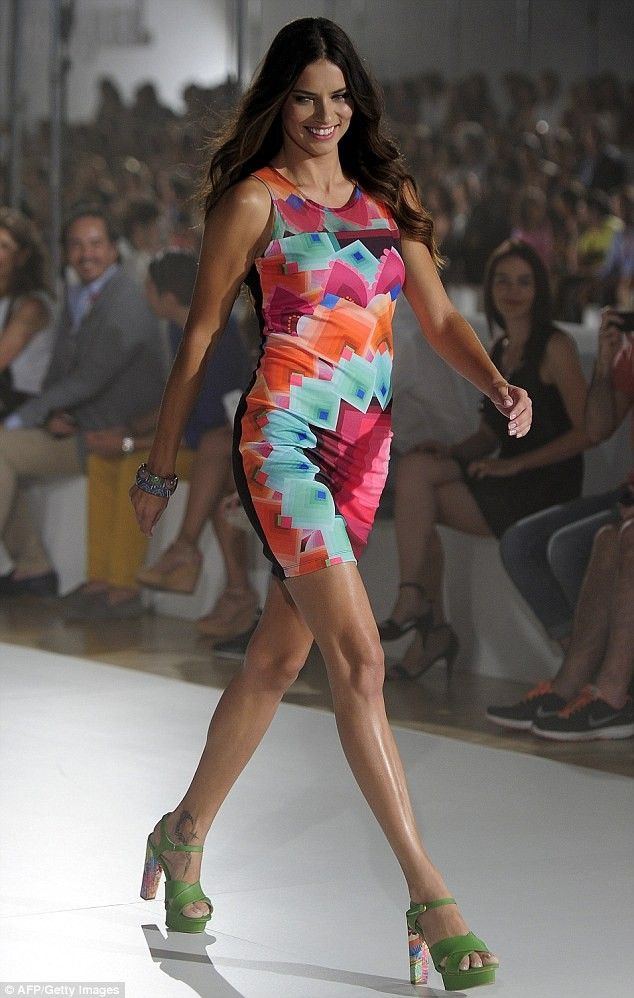 AFP/Getty Iamges
There's an all too appropriate saying which goes "if you've got it, flaunt it." Well head Victoria's Secret Angel Adriana Lima has got it, and as she so charmingly demonstrated at the Desigual exhibition, she's not afraid to flaunt it. Wearing a host of loud, audacious dresses that showed off her lovely legs, comfortable curves and perfect personality, Adriana Lima turned haute couture into living art.


As one of Victoria's Secret's head Angels, she is usually seen showing off her impeccable figure in an array of lingerie and swimwear for the company.
But Adriana Lima proved that she could be just a sexy in clothing when she hit the catwalk in Barcelona on Tuesday.
The Brazilian beauty, who turned 32 last month, looked simply breathtaking as she modelled several bold and bright dresses for Spanish casual clothing brand, Desigual.

Parading her very slim and long pins, the mother-of-two strutted down the catwalk in a succession of colourful summer dresses.
Bronzed and glowing, there was not an inch to pinch on the blue-eyed beauty. (Read More)