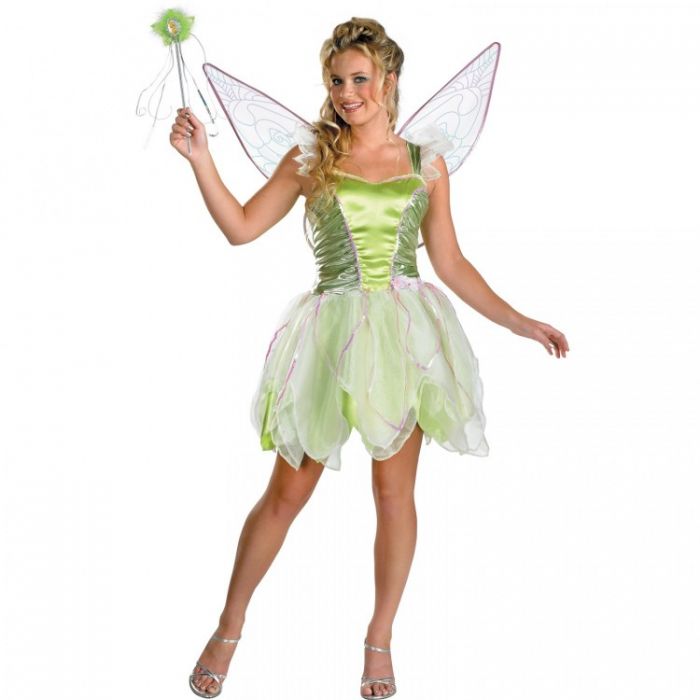 Halloween costume
There is more to an adult Halloween costume than tearing a hole in a white sheet and dressing as a ghost. By planning a costume in advance, a brilliant outfit will be worn at Halloween. There are many ideas to consider, such as those which are inspired by horror films. Here are some to think about.
Carrie

A simple costume, it doesn't cost a lot of money to recreate the character which was played originally by Sissy Spacek. By wearing a white dress and covering it in fake blood, they could be mistaken for the telekinetic teenager.
Hannibal Lecter 
Played infamously by Anthony Hopkins, Hannibal Lecter is regarded as a truly evil person. There is a scene in Silence of the Lambs where he speaks to the mother of a girl who has been kidnapped by Buffalo Bill whilst wrapped in a strait jacket. An online fancy dress retailer might have a mock strait jacket and also a face mask which Dr Lecter wears.

The Shining

Released in 1980, The Shining starred Jack Nicholson and Shelley Duvall. At the end of the film, Nicholson's character starts to break down a door with an axe. By wearing a chequered shirt, a wig with a bald patch and carrying an axe, this twisted character is one which many people will instantly recognise.
Jason Voorhees
There have been many sequels to Friday the 13th. This franchise can be the inspiration for both men and women when they're looking for an adult Halloween costume. The killer in the first film was Mrs Voorhees. From the sequel onwards, her son Jason was responsible for murdering teens and adults alike. A husband and wife could attend a fancy dress party as these characters. To recreate an outfit as worn by Mrs Voorhees, wear a turtle neck sweater and jeans. Don't forget to buy a plastic knife or an axe. For Jason, his iconic hockey mask should be bought and also a bomber jacket. An online retailer of fancy dress costumes might have a hockey mask and a replica knife.  

The Texas Chainsaw Massacre
The 1974 movie The Texas Chainsaw Massacre featured other characters than Leatherface. If many people want to attend a fancy dress party and follow a general theme, they could dress as the members of the family in this movie that sit around a table and terrorise a woman. This can be a cost effective costume idea, largely because clothes which someone already owns can be worn. Although a fake chainsaw has to be bought and a replica mask for the twisted Leatherface, this might be the only additional expense which accrues apart from fake blood. A ragged jumper and a green t-shirt is all that's required to dress as Leatherface's brother and father. For an entirely different take on The Texas Chainsaw Massacre, a suit and a plastic mask could be worn to replicate the ancient grandfather.   

Psycho
Directed by Alfred Hitchcock, the 1960 film Psycho is famous for its shower scene. For a risqué adult Halloween costumes, a shower curtain could be wrapped around a body and covered in fake blood. As with some of the aforementioned costume ideas, it can be cost effective, especially as a brand new shower curtain doesn't cost a lot of money. 

There are plenty of adult Halloween costumes to choose from. Although accessories or an entire outfit can be bought from an online retailer, many costumes can be created entirely from scratch.