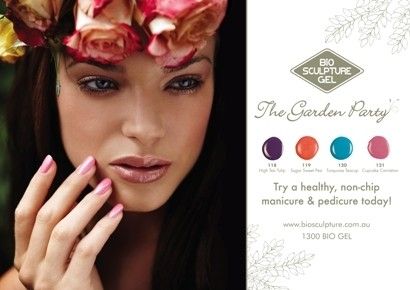 alexandravictoria.com
BioSculpture, an alternative nail gel producer that focuses on creating a healthy nail treatment with long-lasting colour selection and healthy nail growth, has released their new Spring/Summer 2011-2012 colour range featuring Alexandra Victoria Ford.
"BioSculpture is an amazing building gel to build that perfect arch on a perfect nail bed. If you're not using it—you should!" says Alexandra.
The campaign "The Garden Party" features 4 new spring and summer colours. For more information, go to www.biosculpture.com.au.