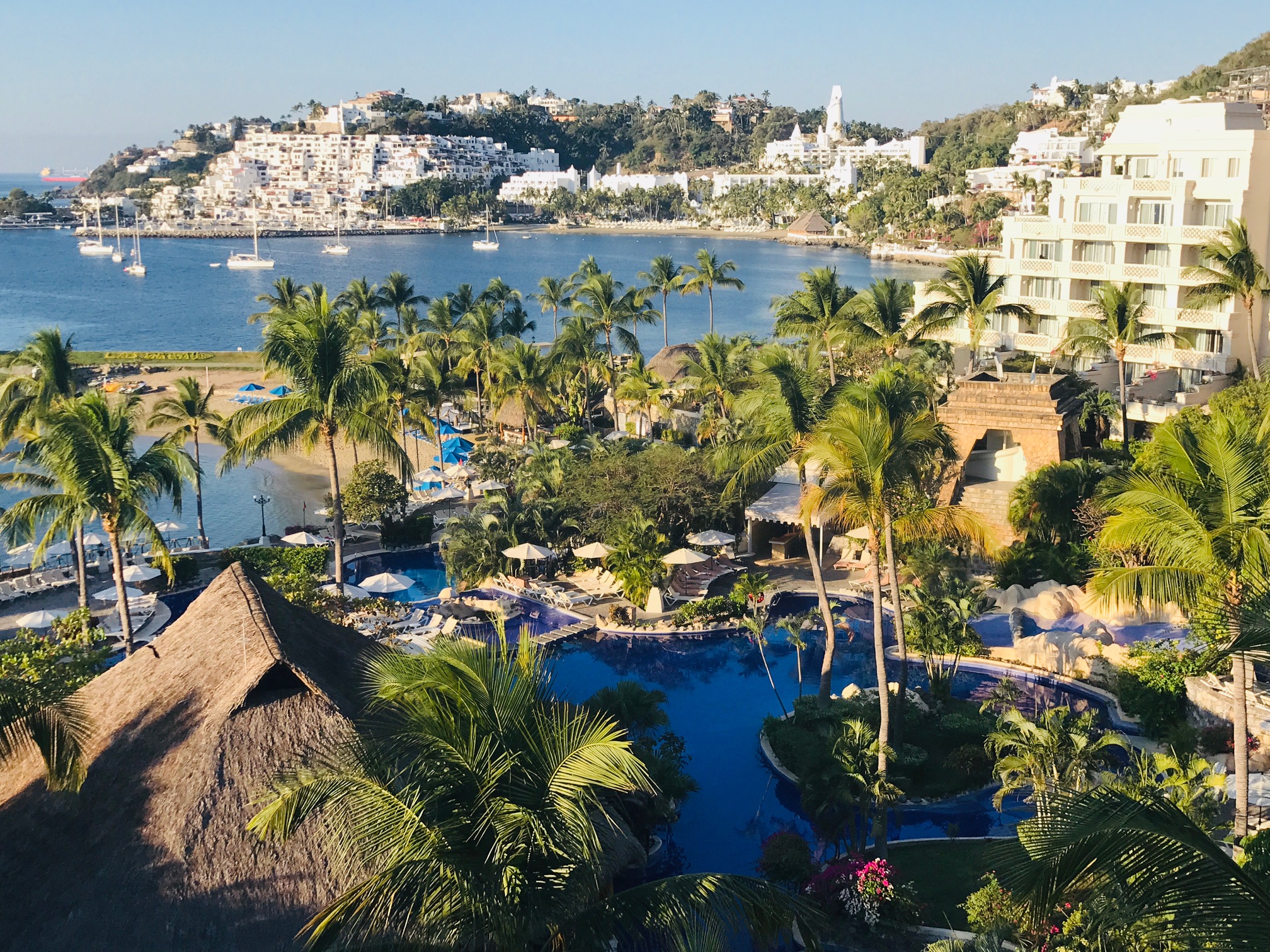 Jill Weinlein
In the 1990s Las Hadas in Manzanillo was a popular beachfront destination, thanks to the box office success from the movie "10" starring Dudley Moore, Julie Andrews and Bo Derek.
Located near Las Hadas on Manzanillo Bay is Barcelo' Karmina, a Mayan designed 324 room Mexican resort. This all-inclusive family resort is about a 30-minute drive from Manzanillo airport.
Each stylishly appointed room and suite overlooks six swimming pools, among tropical gardens and waterfalls. The end units of each tower and 7th floor offer Premium Level suites offering some of the most luxurious terrace views and accommodations in Mexico.
Each large room offers a King size bed or two double beds with premium sheets. There is a sitting area with a sofa bed, mini-bar with complimentary beer, water, juice, soda and snacks. The marble bathroom has a separate bathtub and rainfall showerhead.
Guests have a variety of free-form blue tile mosaic pools lined with chaise lounges and plenty of umbrellas. For a quieter setting, there is an adult-only pool and separate heated whirlpool.
Since it is an all-inclusive resort, there are five bars with bartenders pouring Mexican draft beer, margaritas and wine from Baja Mexico and Chile.
Guests have the option to dine at four themed restaurants, including a picturesque thatched-roof palapa dining venue, Agave. It's perched on the point of a peninsula overlooking the Pacific Ocean. Other dining venues include Capri for Italian dishes and Kyoto for Japanese specialties. The resort's all-day buffet restaurant features daily International themed fare indoors or outside on a terrace dining area.
Activities include kayaking in Manzanillo Bay or taking a three-hour snorkeling, fishing and eco-boat tour. After a day in the sun, guests can spend the day at U-Spa offering a variety of facial treatments, deep tissue and sports massage in one of four treatment rooms. There is a separate steam room for woman and men. For those seeking the ultimate spa experience there is an outdoor private massage cabana near the water's edge.
Throughout the day the staff leads an outdoor yoga class, dance lesson, volleyball game, and water aerobics in one of the pools. In the evenings they host entertaining shows at the outdoor theater.
Part of the Peter and Roy-Dye designed Las Hadas by Brisas golf course runs through the Barcelo' Karmina resort. Golfers playing the challenging 18 hole, swing and hit their ball over the water before driving their golf cart across the Manzanillo Bay bridge to finish out the hole.
The resort is part of the Spain-based The Barcelo' Group founded in 1931 by Simon Barcelo' with an International portfolio operating over 245 hotels in 22 countries. The company started the Barcelo' Foundation in the late 1980s to collaborate in helping underdeveloped countries with education, economic development, health and cultural projects.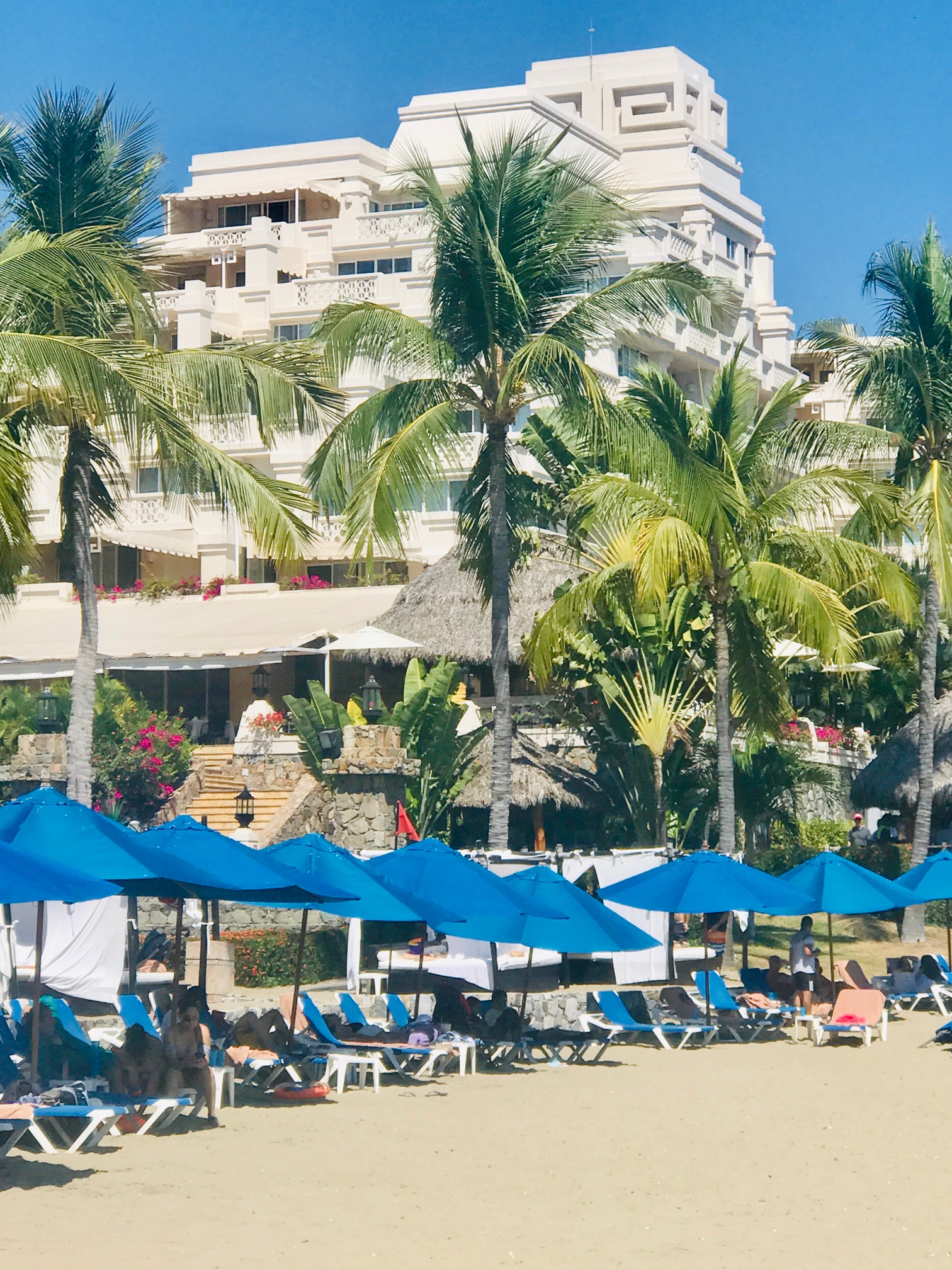 Jill Weinlein
The Barcelo' Karmina is one of the nicest resorts in Manzanillo, Mexico.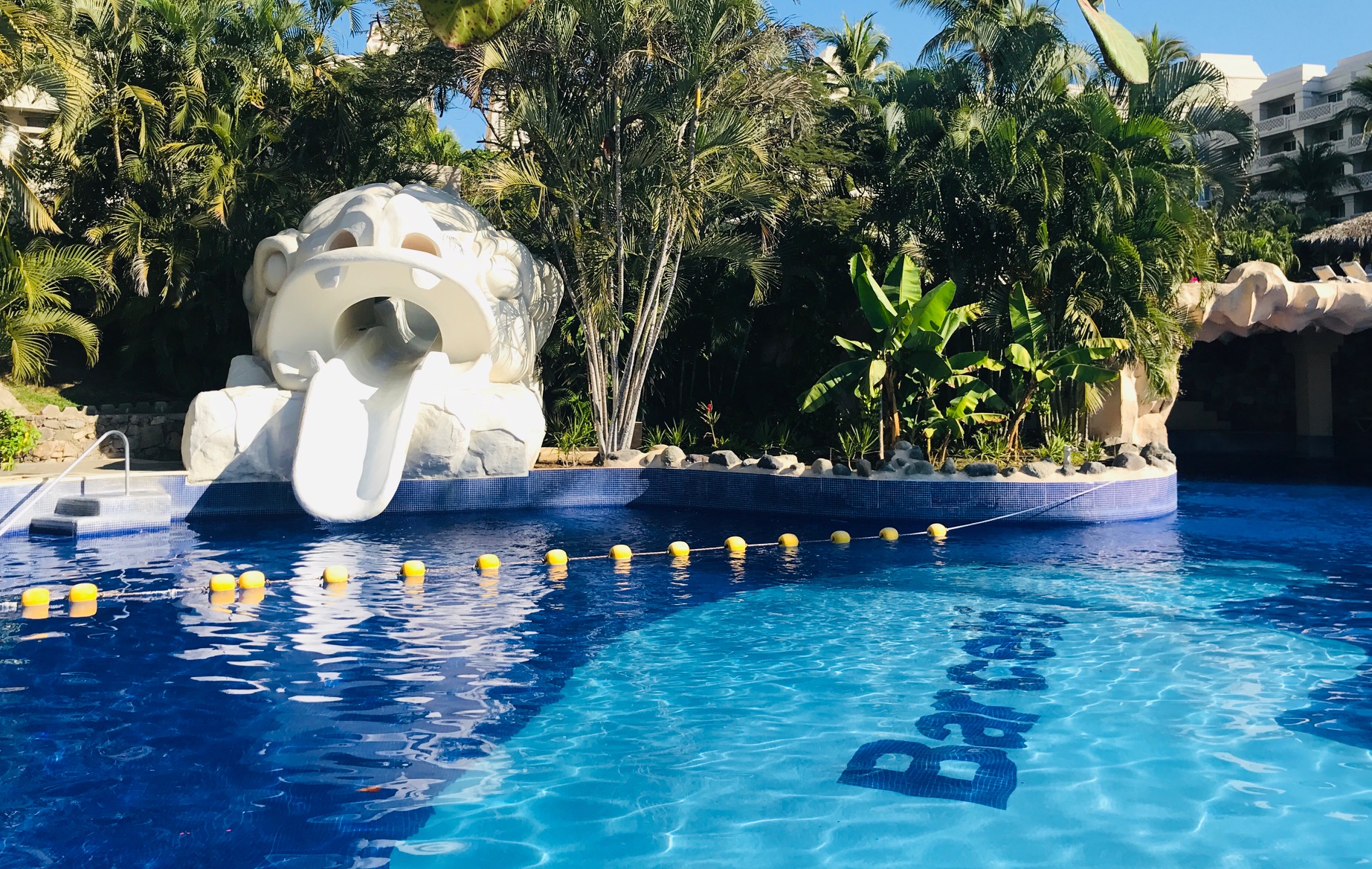 Jill Weinlein
One of the six swimming pools has a kid-friendly Mayan theme waterslide.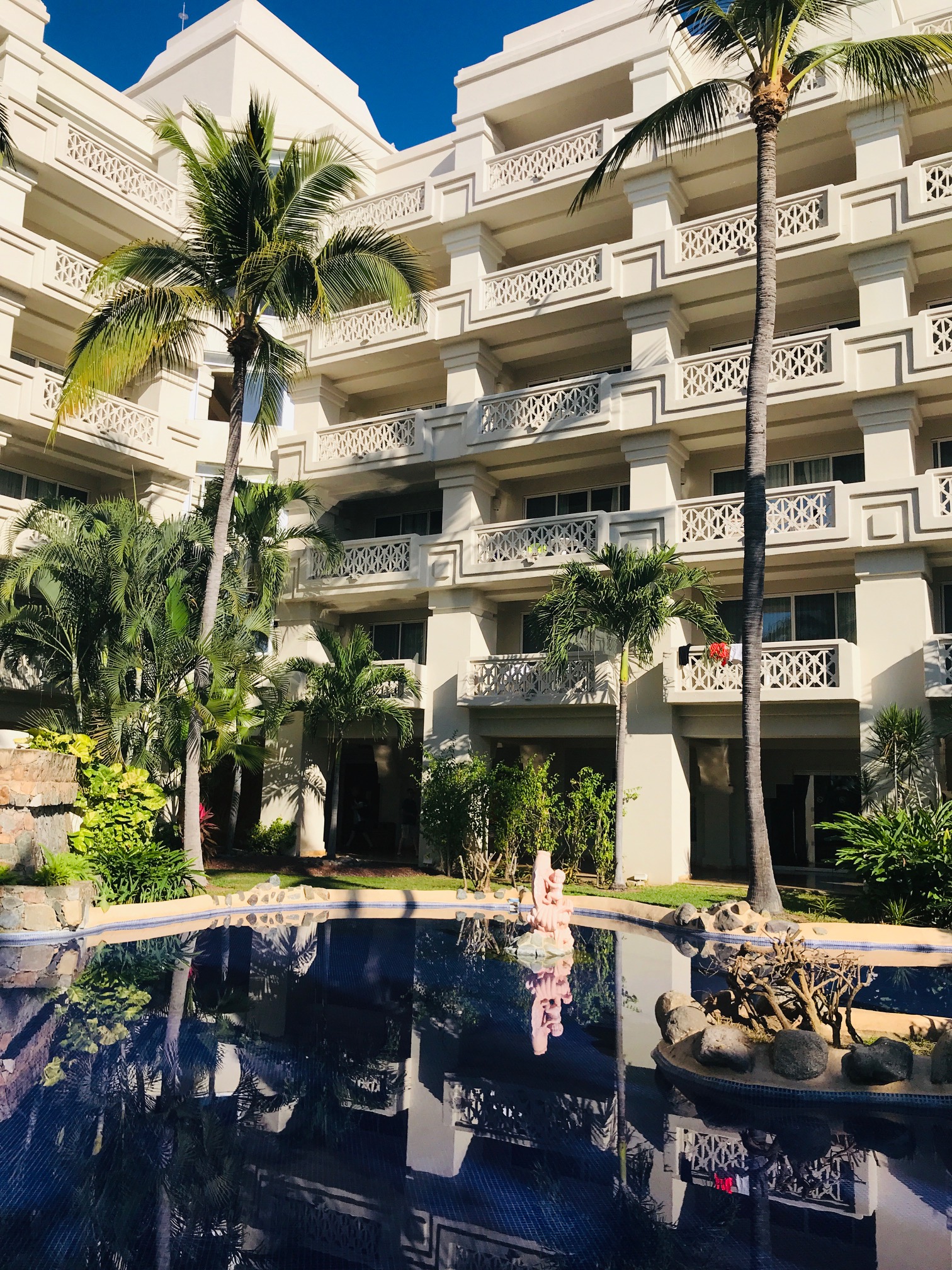 Jill Weinlein
The Mayan design resort offers Premium Level suites with spectacular ocean views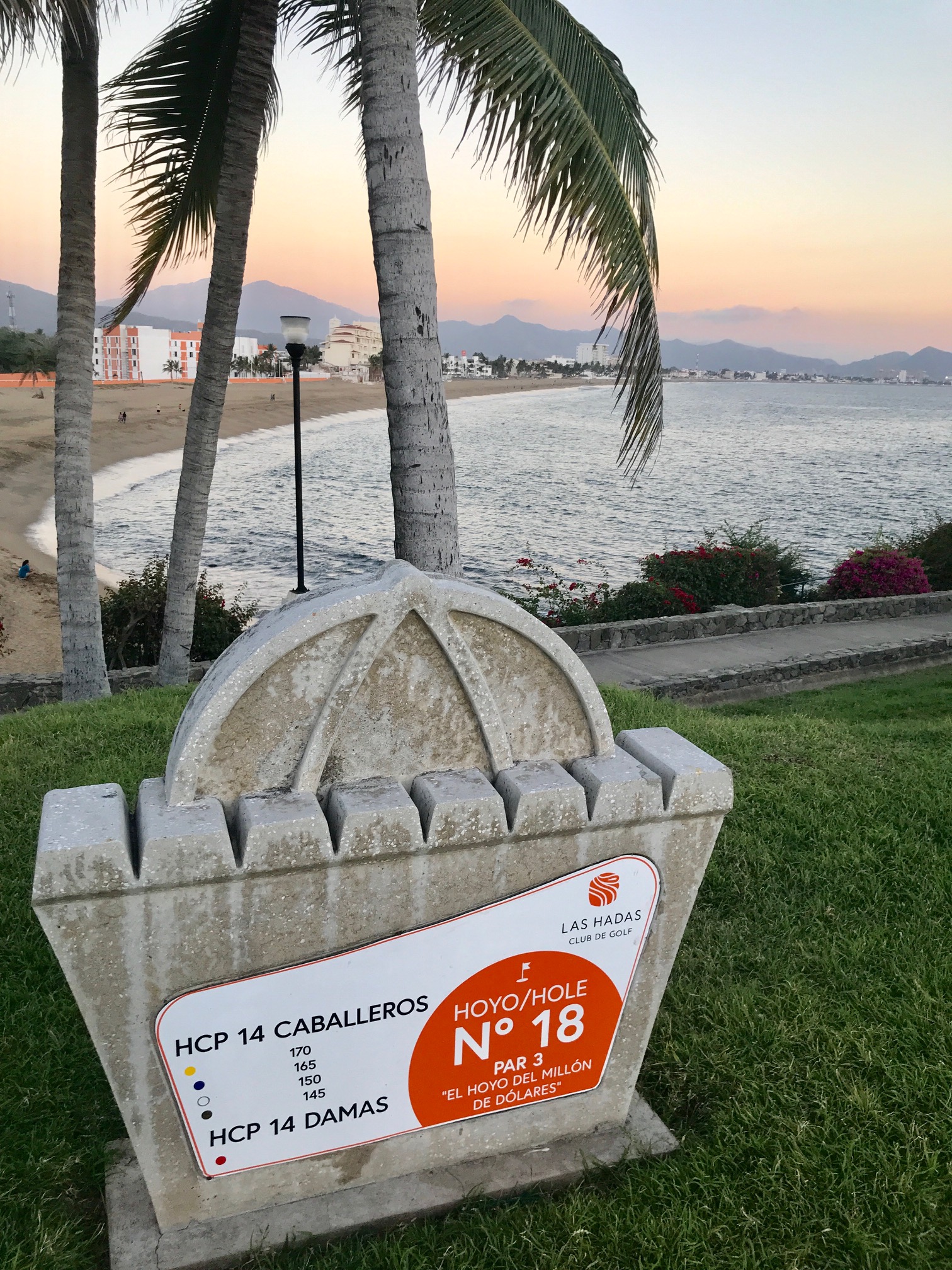 Jill Weinlein
The challenging Las Hadas Golf Course has their 18th hole at Barcelo' Karmina.