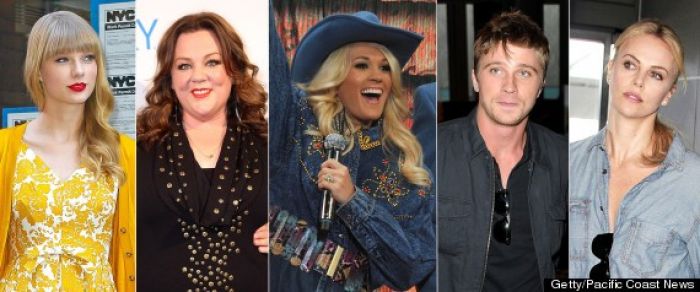 Getty/PacificCoastNews
Although they might be raking in big dough and living the life in big cities nowadays, some celebs didn't start off like that at all. Some of these farm-raised celebrities are pretty surprising, most of which (in my opinion) is definitely Eva Longoria, especially after watching her character on Desperate Housewives.
From Eva Longoria and Charlize Theron to Taylor Swift and Miley Cyrus, a handful of celebrities left behind their corn-picking, motorbike riding, cow milking lifestyles for fame and fortune. (Could you blame them?)
Actually, some of them barely got the chance to watch a movie before making one!
"We had one theater in our town. Our town was only 2500 people and we lived 30 miles out on the farm. So [going] to the movie theater, that's going to cost me 20 bucks in gas ... it's going to cost me 40, round trip," Garrett Hedlund told SlashFilm.com of his childhood in Minnesota. Read More and View Photos