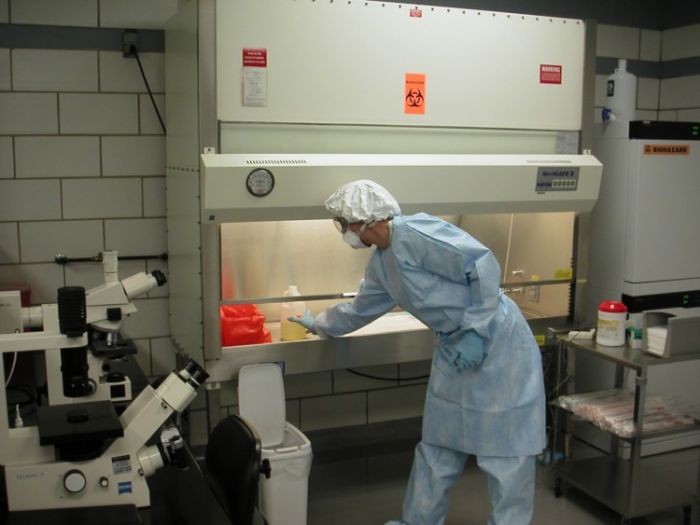 A biological safety (or bio-safety) cabinet is an enclosed workspace which provides the proper ventilated environment required when working with contaminated or potentially dangerous materials. It is a product which is highly specialised and tends to be utilised in industries that revolve around areas such as healthcare, defence, pharmaceutical and research.

When purchasing a biological safety cabinetthere are lots of things that you need to consider before you commit to buying. After all, you need to make sure that the cabinet you opt for is of a high quality and that it is the right choice related to the purpose of your utilisation.

First and foremost, you need to be aware of the different classes of microbiological safety cabinets available. You will find that there are three different categories, easily separated as 'class 1', 'class 2' and 'class 3'.

The class 1 option is suitable when you need a high level of operator protection for working on the likes of infectious tissues and blood samples. Nevertheless, whilst it offers operator protection, these cabinets do not protect the samples themselves. The way in which this protection is provided is the distinction between this class cabinet and others. That's because it works through extracting the ambient air and releases it into the work region.

Like class 1, the class 2 option also offers protection to the operator. However it also offers protection to the samples as well. The way in which it does so is through the combination of constant inflow and down flow air.

The final class of biological safety cabinetis for those who require the utmost protection possible. If you are utilising highly contaminated or hazardous samples, then a class 3 cabinet is what you should be looking for. It provides elements such as mechanically attached gloves in order to provide as much safety as possible.

As you can tell, each class differs with regards to safety levels. And thus, the option that you go for all depends on the type of work you expect to be carrying out. It is highly recommended that you seek the advice of safety professionals when looking for the right biological cabinet. After all, this is not something whereby you can take risks or mistakes can be easily brushed under the carpet, and thus professionals will be able to provide you with their knowledge and experience and give you a thorough answer regarding whether to go for a class 1, 2 or 3 cabinet.

You will also need to think about the price of the biological safety cabinet when you are looking to buy. It is advisable to sit down and devise a budget before you begin to shop. Nevertheless, it is not the price of the actually cabinet which is the main worry, it is the operational costs. Therefore, it is recommended that you do a little bit of digging in order to find out which cabinets are the most expensive with regards to the price of operating.

And finally other areas that are worth contemplating when it comes to finding a bio-safety cabinet are as follows; how easy it is to use, what it is made out of, the level of product and customer support that is available and energy efficiency.
All in all, if you consider the points mentioned in this article then you should have the knowledge needed to find the best microbiological safety cabinet for the work you have ahead. Remember, if you are not a hundred per cent certain, then you should always seek the advice of professionals.

Author bio: – Kerry Harrison is a freelance journalist. She used Contained Air Solutions as a resource for this article. If you need to know more about shopping for a biological safety cabinet you should visit their website.