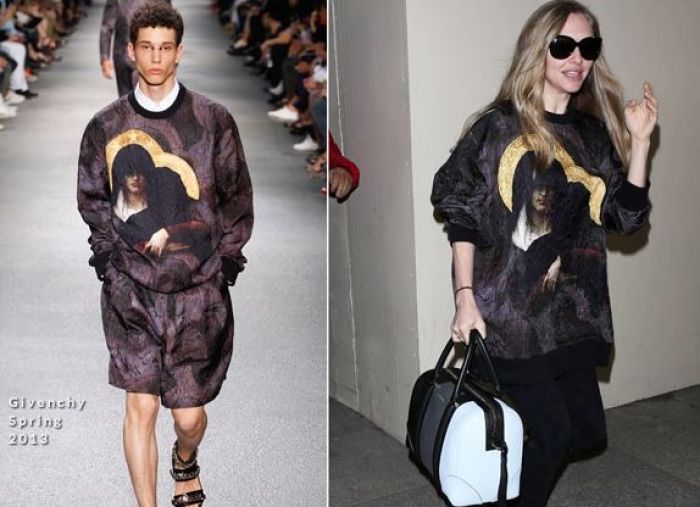 Style.com/FameFlyNet
Unlike most of us men, Amanda Seyfried actually looked good as she strolled through LAX wearing a Givenchy menswear T-shirt. I'd go so far as to say this is probably the best I've seen Givenchy's casual clothes, men or women, but I should probably also admit that I'm not really a big fan of the fashion house in general.
After attending several fashionable events during Paris Fashion Week, Amanda Seyfried was spotted arriving at LAX yesterday afternoon.
As I stated in a previous post, Amanda loves Givenchy.
Judging from this look she loves the menswear too, because she donned a textured Givenchy sweater with a Madonna and child motif from the Spring 2013 collection.
This could mean she owns so many Givenchy pieces that she's already running out of womenswear options, but likely that she just loved the iconic piece. Read More