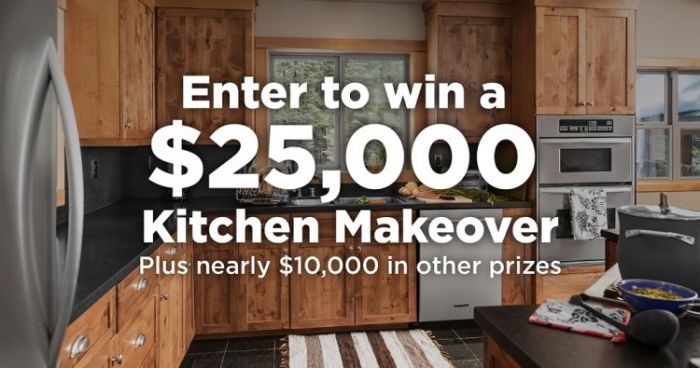 American Home Shield
Homeowners know exactly how it expensive it can be to maintain their property. Appliance breakdowns seem to occur as often as the need for home repairs arise. Realistically speaking, there is not much we can do to avoid incurring unwanted expenses that can range in price up to thousands of dollars.
American Home Shield (owner of brands like Terminex, ServiceMaster and Merry Maids) is giving you a chance to win a bunch of amazing prizes (including a Troy-Bilt riding lawn mower), including new appliances, gift cards and the grand prize- a $25,000 home kitchen makeover.
Enter the "Summer of Giveaways" sweepstakes now through September 29 at and if you are one of the lucky ones, you could win one of the $10,000 in prizes given away each week.
It's so easy to enter so be sure you do so between now and September 29, 2014:
· Like American Home Shield on Facebook
· Get a free Home Protection Plan quote at ahshome.com and quote.ahs.com
On average, American homeowners can spend one to four percent of their home's value annually on maintenance and repairs, according to Freddie Mac. In fact, a 2013 study conducted by Decision Analyst for American Home Shield found that within a 12-month period, the typical household will spend an average of $1,302 on repairs and replacements.
For more information or to read the contest rules, visit quote.ahs.com/SummerofGiveAways.
Disclosure: (I received compensation for the "Summer of Giveaways" sweepstakes blog post. American Home Shield partnered with several bloggers like me to raise awareness about this sweepstakes. All purchases and content are on my own accord and reflect my personal opinion and style).