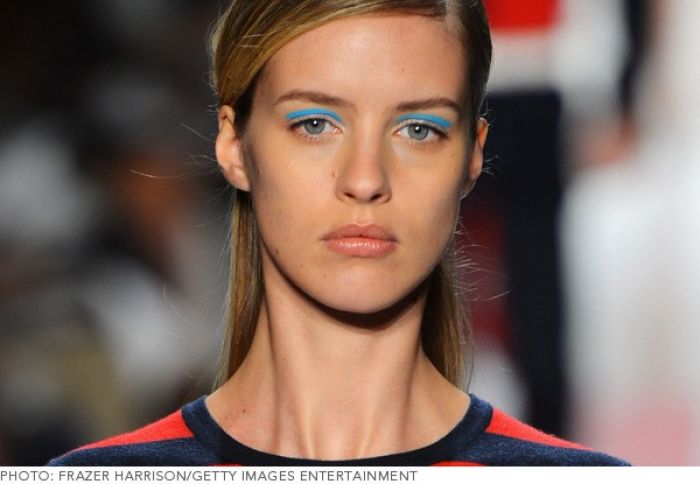 Frazer Harrison/Getty Images
A quick and easy method to give yourself a wide-eyed look is to accentuate and elongate the larger crease above your eyes, which will add a nice touch of sophistication to your normal style of makeup. What's probably my favorite aspect of this beauty tip is that it seems to be applicable to any all styles and is relatively hassle free.
The cut crease has been a high-fashion staple for decades (think Liza Minnelli in Cabaret, or Barbara Streisand in … anything), but it's starting to look a lot more wearable these days. Recently, Girls creator Lena Dunham sported a '60s-inspired Mod look on Instagram, and just last month Michael Kors and Marc Jacobs sent their models down the runway rocking freshly lined creases.
For Michael Kors' Spring/Summer 2013 show, Shiseido makeup artist Dick Page imagined the look as a bright pop of color in the crease. "I wanted it to look like a single gesture, like you'd sweep on lipstick," he recently told Who What Wear. Read More