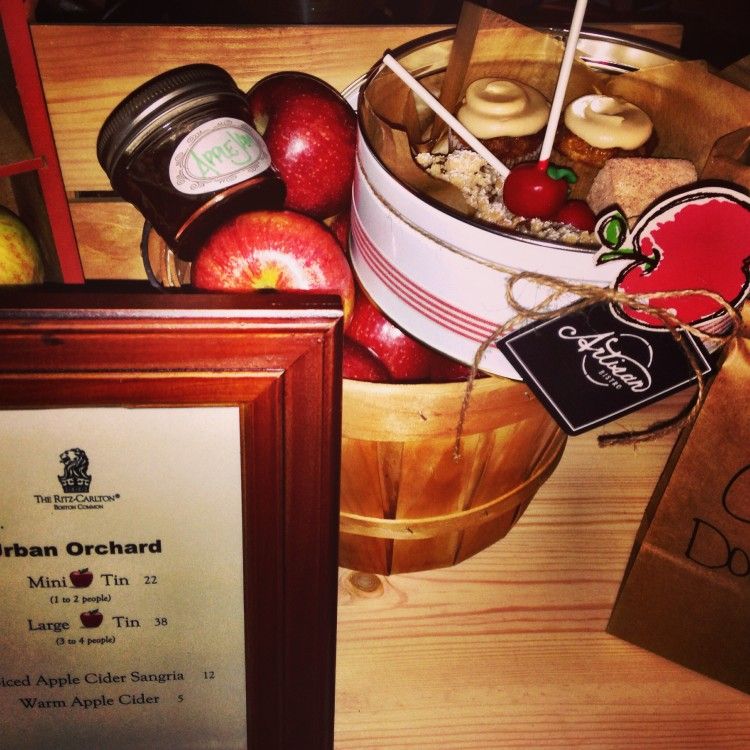 Ritz-Carlton, Boston Common
Fall in New England has to be the best time of the year. Just ask the Ritz-Carlton, Boston Commonís Executive Chef Andrew Yeo, who has created a pop-up Apple Orchard inside the hotelís on-site restaurant Artisan Bistro.
Here hotel guests can enjoy the delicious taste of the season without having to visit an apple orchard. Yeo created the pop-up with the idea of bringing the fun fall experience of apple picking to those staying in the city.
On Saturdays from 12 to 4 p.m., throughout the month of October, [October 5, 12, 19 and 26] the hotel opens the urban apple orchard in Artisan Bistro, where guests can enjoy cider donuts, caramel apples, mini apple streusel and Spiced Apple Cider Sangria for a taste of fall.
If you canít stay for the fun, be sure to check out the festive tins filled with these seasonal delights, whcih are available for purchase. A tin for two guests is $22.00; a tin for four guests is $38.00.
Artisan Bistro is located at 10 Avery Street in Boston inside the Ritz-Carlton Hotel. For more information, call (617) 574-7176.
Ritz-Carlton, Boston Common