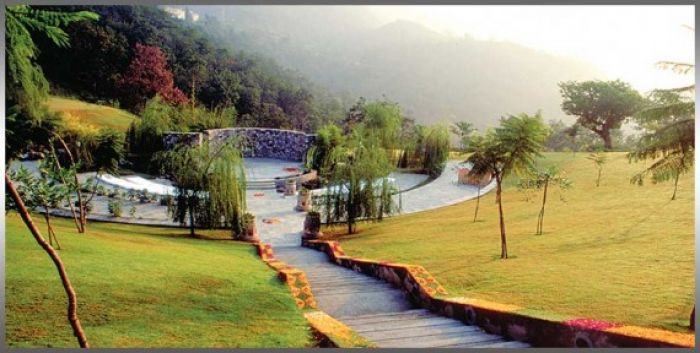 Himalayas, the word itself states the great adventure and fun is waiting about to begin. The highest mountain range blessed to India as its crown. The tour to Himalayas is always very exciting and wonderful for the one. No tour is complete without the perfect accommodation to stay at.


At the foothills of Himalayas, facing towards the holy river Ganga, sitting on the lap of Sal forest, the beauty of Ananda Spa Resorts is just to look at. The surroundings of the resort is so peaceful that it refreshes the mind and makes the body go cozy to rest in the lap of nature.

This resort helps to create the unison of mind, body, and soul, by providing the Indian treatment of Ayurveda, Yoga and Vedanta. The resort is close to the holy city , giving the five star treatments.


Apart from this; The country India is full of luxury hotels and resorts Ranging from north India to south India and from west- east India, all consists of luxury hotels and resorts for the comfort of their guests. They provide full attention towards the guest till their stay, and prove it for the great hospitality. The luxury hotels such as The Taj, Le Meridian, Oberoi, Royal Orchid, covers the various major cities of India.
The country India consists of various places to visit having different content from the other, just because of diversity. One could make a choice of his own according to the taste to visit the desired part. India stands high in the hospitality and culture; this is helped by the hotels and resorts of India.
Go for Himalayas; go for India to make the holiday memorable and pleasures.