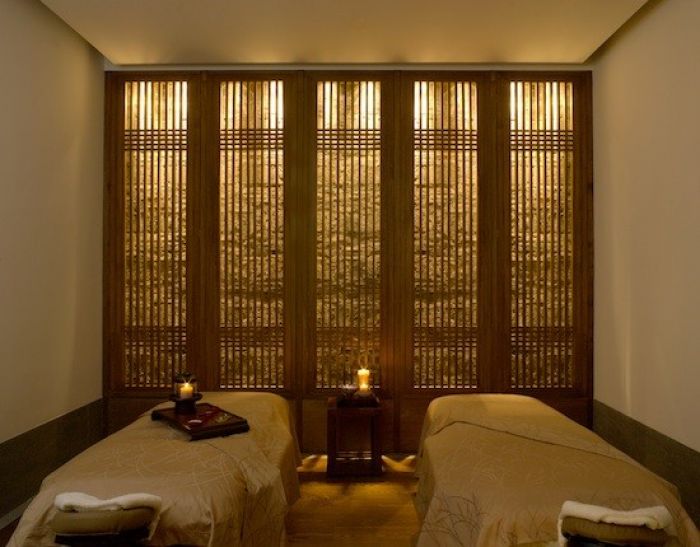 Aman Resorts
Relaxation and the pursuit of beauty are far from new concepts in China. As far back as the Qing Dynasty, Chinese medicine practitioners perfected massage methods based on the theory of meridians, while women of the period were like objets d'art with their porcelain complexions and cherry lips. Still, modern spa culture with all the bells and whistles of steam rooms, yoga studios, and the like is relatively new to China, and it can be difficult to find decent specialty services like hair and makeup. Hence, the quandry: how to capitalize on ancient Chinese wellness/beauty secrets while still surrounding yourself with modern luxuries?
An easy fix is to make like Qing Dynasty Empress Dowager Cixi and head to the Summer Palace, once a retreat for royals looking to cool off during Beijing's baking summers. The notoriously extravagant empress was known to host guests in what is today the Aman Hotel at the Summer Palace grounds, where tradition meets modernity at the in-house spa.
The menu of treatments here is fit for an empress. Traditional Chinese therapies, like reflexology, hot gem stone massages, and precious element scrubs, are combined with the most cutting-edge techniques to provide the ultimate in East-meets-West pampering. Try the Nurtured Harmony Treatment for a taste of ancient beauty secrets (the empresses used to firm their skin with the black and white sesame scrub infused with honey and gold leaf) plus an hour-long traditional massage that's practically Palace-approved.The Summer Palace was built with life's most luxurious pleasures in mind, and the Aman Spa follows suit. The gorgeous setting boasts soothing low lighting, warm earth tones, and traditional Chinese touches like delicate carved wooden screens and antique wedding chests–the perfect balance of atmospheric luxury and relaxation. Nine gorgeous treatment suites (All doubles! Bring your significant other for a romantic retreat.) offer everything from state-of-the-art treatment beds to private steam showers.
But fast forward to the present with the spa's complementary facilities including a fitness center, dedicated Pilates and yoga studio, indoor lap pool, and even squash courts. If you'd like a tailored workout, personal trainer services are available. Don't forget to pick up freshly squeezed juices and refreshing smoothies in the juice bar after you get your sweat on.
The one downside is that because it's so far from the city center, Aman's spa can be a pain in the neck to get to unless you're staying at the hotel or visiting the Summer Palace. Then again, it's remoteness is part of its appeal. If Empress Dowager decamped here for luxury, why can't you?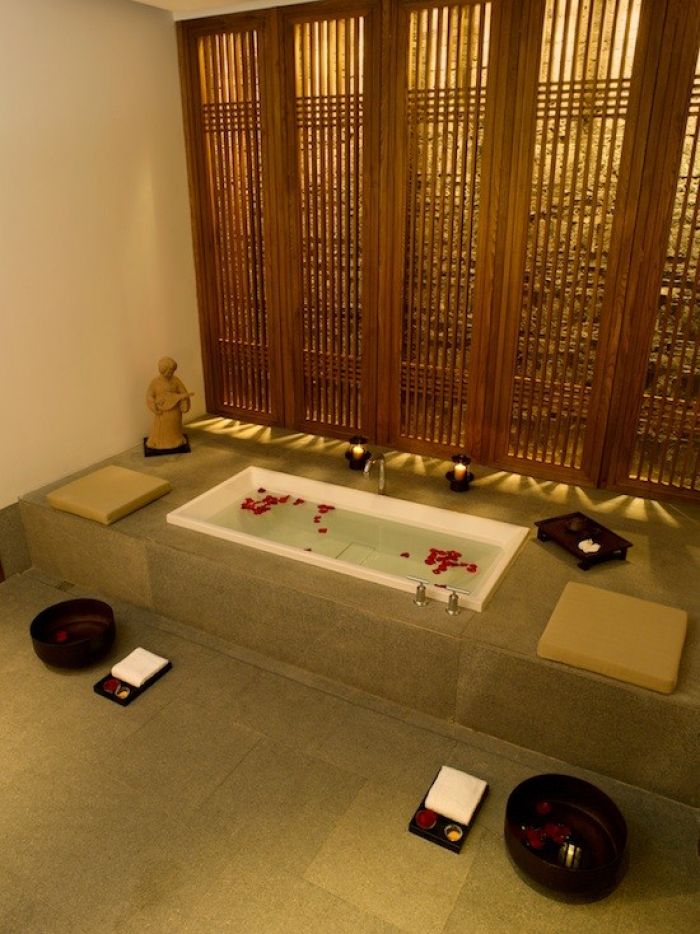 Aman Resorts
Aman at The Summer Palace Spa