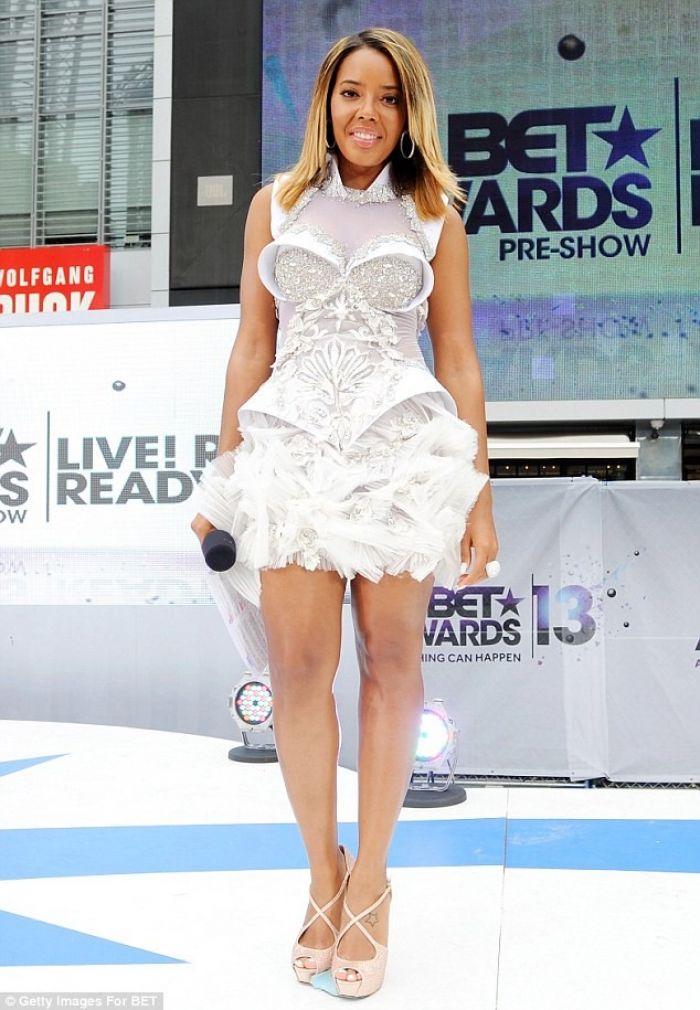 AFP/Getty Images
Whoever suggested this particular piece of calamitous couture needs to be slapped. Twice. Wearing a god awful andoff-white outfit covered in frivolous laces and made complete by the worlds first ever bosom bonnets, Angela Simmons hosted the BET Awards looking too bizarre to adequately describe. Sure, it's practically traditional for the hostess to wear something that stands out, but this was an unmitigated disaster!
Sometimes you wear the dress, and other times the dress wears you.
Angela Simmons donned a bizarre icy-white frock to host the BET Awards pre-show in Los Angeles Sunday.
The elaborate sleeveless dress had a lot going on what with the curious 'breast shields,' matching peplum, and feathered mini-skirt.

The 25-year-old reality star smartly downplayed the rest of her look - minimal make-up, diamond ring & bracelet, and nude peep-toe platforms.
The daughter of Joseph Simmons - aka Rev Run of famed rap group Run-DMC - wore her hair in a simple blonde flip.
It was a subtle hairstyle for Angela, who is known to drastically alter her hair every few weeks. (Read More)