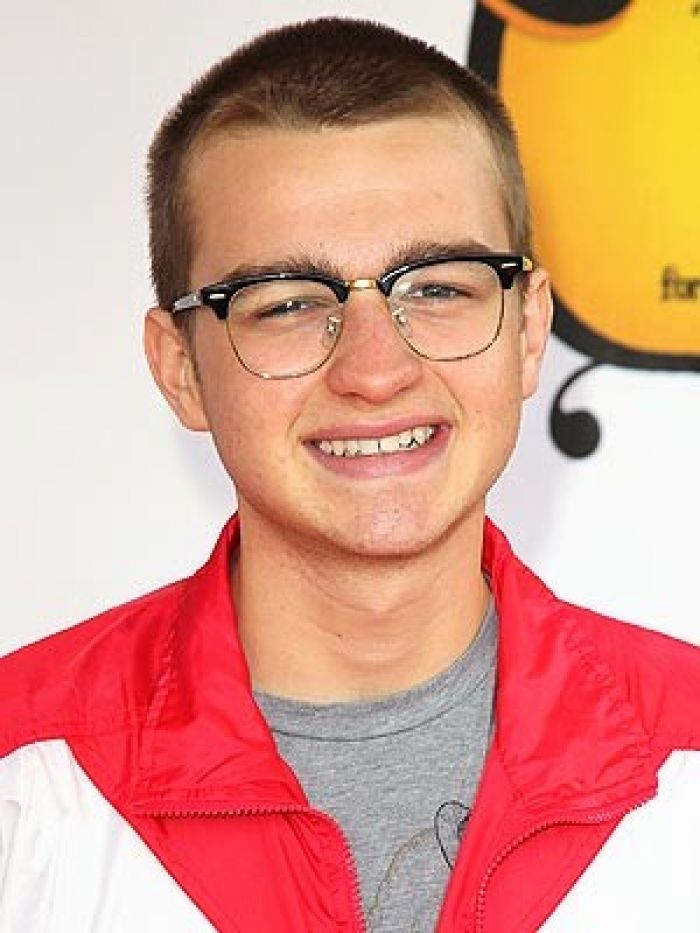 DAVID LIVINGSTON/GETTY
What a difference a day makes. Angus T. Jones has issued a major apology one day after his anti-Two and a Half Men rant hit the internet. In his apology, he sings the praises of show creators and studio executives, and thanks all cast and crew for their positive impact on his life. Bi-polar much, Angus? You basically just called them "filth" yesterday.
It's been a strange couple of days for Angus T. Jones.
One day after a video of the Two and a Half Men actor calling his show "filth" and urging viewers to stop watching went viral, Jones, 19, issued an apology. Read apology here.