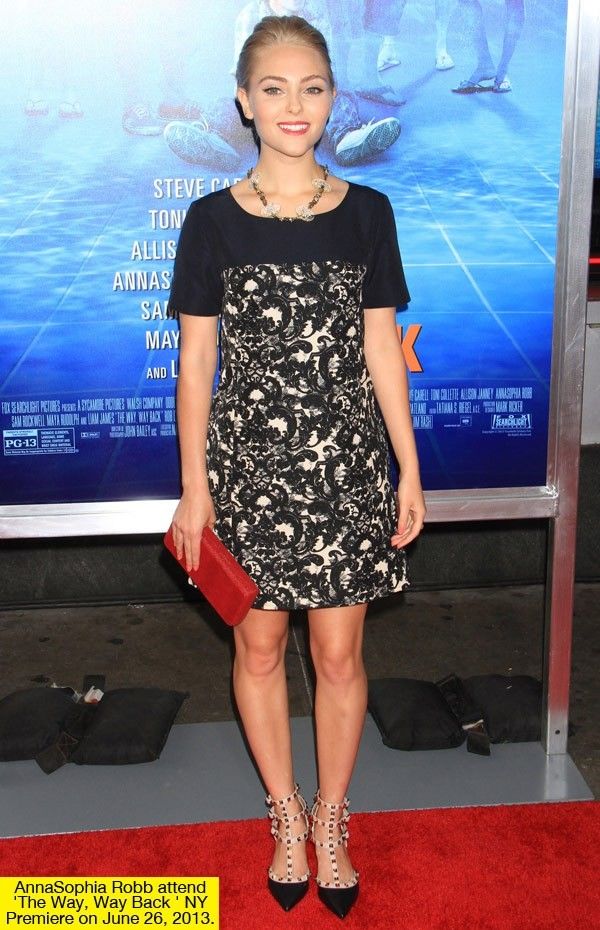 Image courtesy Fame Flynet
There's no question: AnnaSophia Robb has done the world a public service, simply by making an appearance in a dress that the average woman could wear without professional lessons and still looking good. Haute couture is a wonderful thing, but celebrities can wear something simple and chic too, for a change.
AnnaSophia Robb looked so mature at the premiere of her new movie, The Way, Way Back, on June 26 in NYC. The star looked classy, stylish and chic — it was premiere perfect! Lately The Carrie Diaries star has been wearing a slew of adorable floral frocks to her premieres and we can't get enough of the way the trend looks on the star.
AnnaSophia donned a gorgeous black and white floral Miss Wu dress from the Fall 2013 collection. The shirt dress was very flattering on Anna's petite figure and she added a killer pair of studded Valentino kitten heels that added some edge to her ensemble. (Read More)