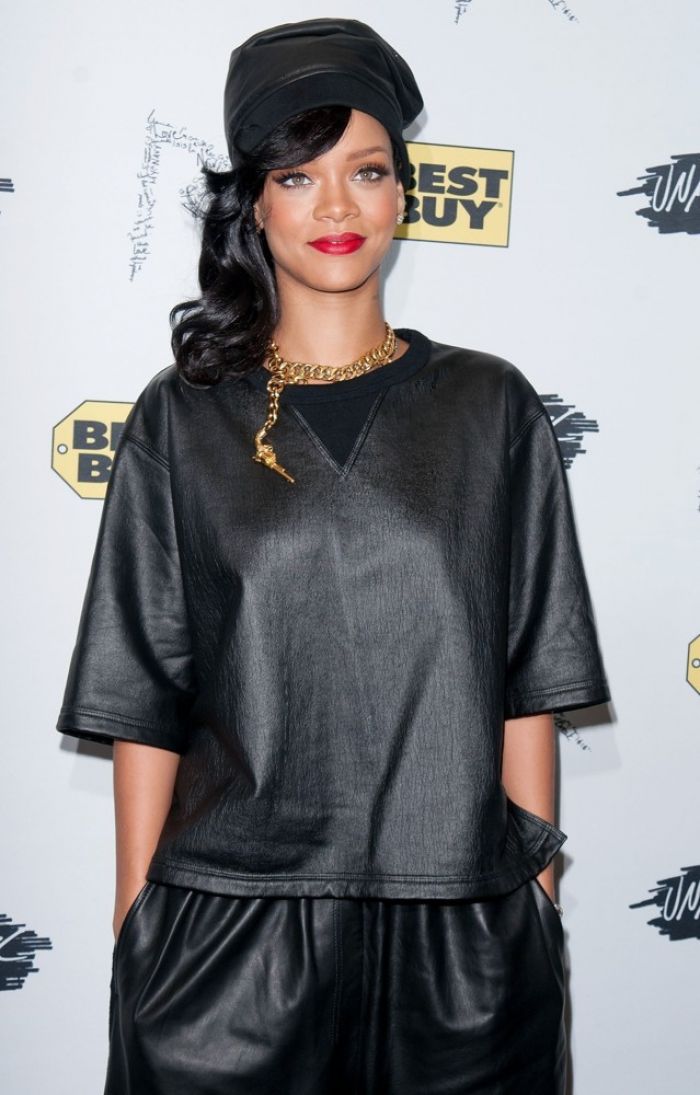 Ivan Nikolov/WENN
So we have another fashion designer-based reality show coming to our televisions soon and it's going to be titled 'Styled to Rock.' With Rihanna being both the talent scout and executive producer for the show, it could go one of two ways. 1. She'll pick designers who fit solely her style and the fashions created will be (let's be honest here) pretty terrible. Or, 2. She'll go out of her way to pick designers who run a wide gambit of styles and we'll be introduced to some really cool stuff. Either way, it should be pretty entertaining.
Rihanna hinted on Tuesday, December 11 on Twitter that she had a big news to share. Turns out, the singer will be an executive producer and star of a fashion design reality competition series titled "Styled to Rock".
Per Deadline, the new show has been picked up by Style channel for a 10 half-hour episodes premiering sometime next year. Rihanna will personally hand pick 12 up-and-coming designers to compete for the chance of designing fashion items for A-list celebrities.
In selecting these 12 contestants, Rihanna will be accompanied by "top experts from the fashion industries" who will act as mentors. Read More