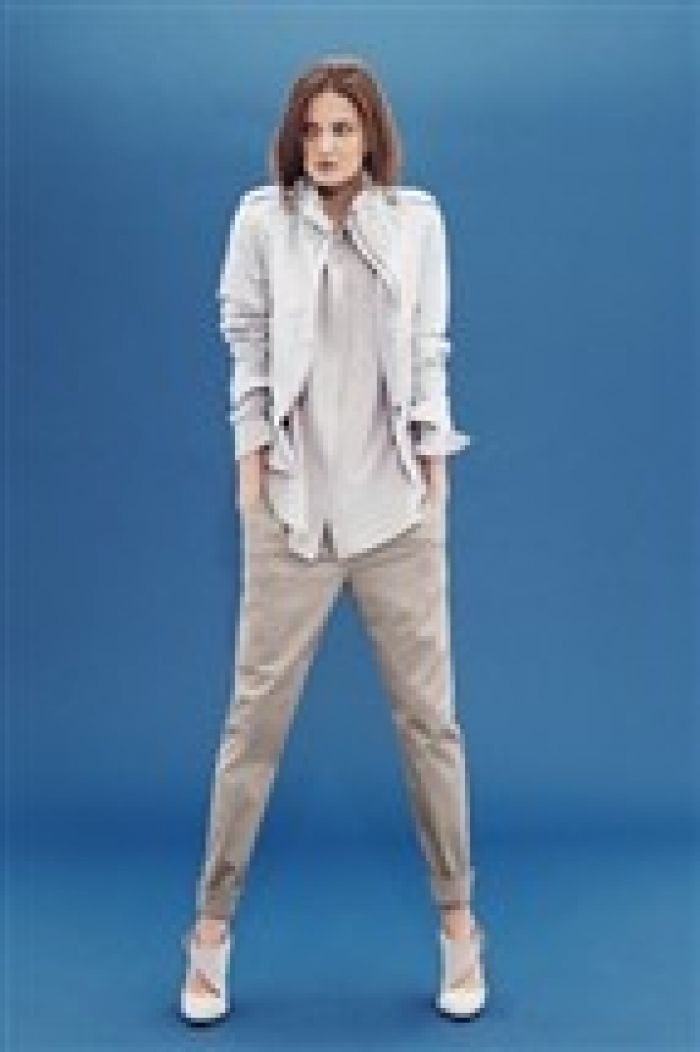 Aquascutum
The calm in the eye of the storm is an excellent way to describe the new Aquascutum Spring 2012 Collection by designer Joanna Sykes. While the rest of the fashion world is getting colorful and printed, Aquascutum is showing everyday elegance.
Sykes explains her inspiration for the collection as,"I was interested in structure and drape, and tailored sportswear. Something very calm and delicate at a time when there's so much else going on in the world. A zone of tranquillity."
Many designers have a tendency to focus on eveningwear and extravagant dresses, but Sykes (formerly at Armani) has a definite affinity for simplistic daywear in the form ofpants, tops, jackets, and coats. She also eschewed the general trend toward prints and bright colors; instead working with a palate she dubbed "ice-cool pale." Her second season at Aquascutum seems to be very much in keeping with the brand that dates back to 1851.
Aquascutum is combination of the Latin words "aqua" (water) and "scutum" (shield), so-called byfounder tailor John Emary when he produced the first waterproof raincoats. It has long been a toss up as to which elite British brand first debuted the trenchcoat: Aquascutum or Burberry and in recent years, Burberry has won the fame and glory and sales, thanks to expansion in Asia.
The esteemed fashion house has a history with royals as generations of the British royal family from King Edward VII to Queen Elizabeth have granted royal warrants. Hollywood royalty has also worn brand, including Cary Grant and Sophia Loren.
Despite financial turmoil (Aquascutum was recently sold in a rescue deal), the overall outlook at Aquascutum is positive as customers have been assured via email that the historic heritage brand will continue to "develop, innovate and grow."