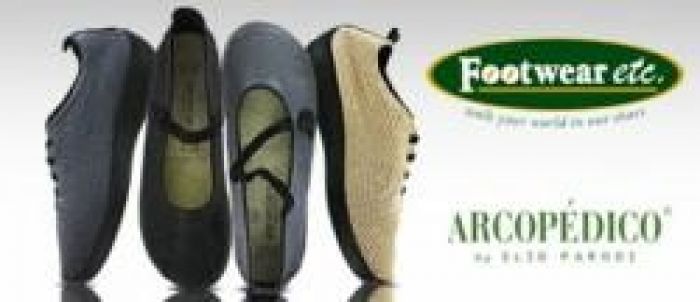 Image from Arcopedico
Shoes from Arcopedico don't come cheap, but when it comes to affordable fashion, Footwear ect. is not a bad place to shop for a simple shoe to match your style. Announcing the arrival of Arcopedico's 2013 collection, Footwear ect. has become a hot spot for accessorizing ensembles this spring season, and possibly for many fashion seasons to come.
Footwear etc. is pleased to announce that it has received the Spring 2013 Collection of Arcopedico shoes. These shoes are known for the extremely lightweight properties, fun colors, and some styles can be machine washed. With their variety of styles, this versatile collection is perfect for casual wear at home or abroad.
Arcopedico shoes are hand-made in Portugal, and are designed to provide a non-binding design for the upper to allow circulation. They also contain arch support from molded polyurethane that helps distribute body weight along the entire sole of the foot, alleviating any pressure points. (Read More)