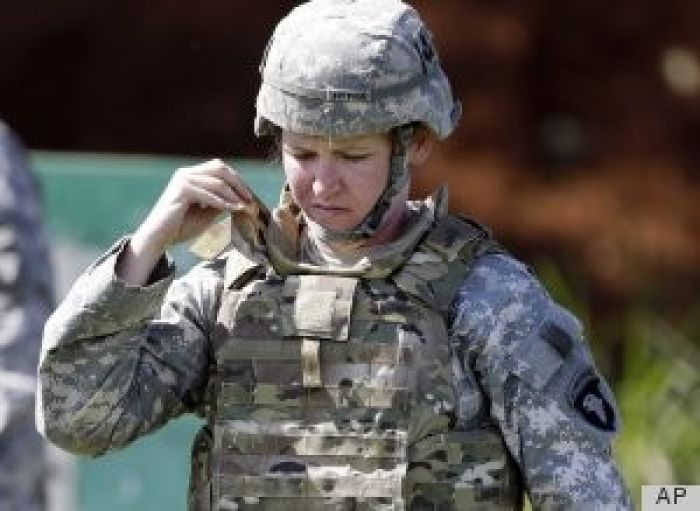 AP Photo
We aren't sure if it is surprising or not that female soldiers have worn the exact same uniforms as men all these years. But that may be about to change. It was recently reported that female soldiers at Fort Campbell who will soon be deploying to Afghanistan will "field test the first Army body armor that is shorter and better tailored specifically to fit women's physiques."
Additionally, female members from the 101st Airborne Division (who will be directly interacting with Afghan women during the coming deployment) are also equipped with the prototypes of the newest generation of Army tactical vests. Pretty impressive stuff, and for the women soldiers, I am sure it is about time.
What are the changes to the traditional gear? The Army created a vest that is shorter than the male version to adequately fit the smaller torsos of women and it is also tailored fit closer to women's chests. Makes sense – men are a different build than women. Basically, the enhanced vest is closer to the body, making it more efficient to maneuver. The vests can even be fitted for different sizes.
See all the details about the testing of the innovative uniforms on the Huffington Post.