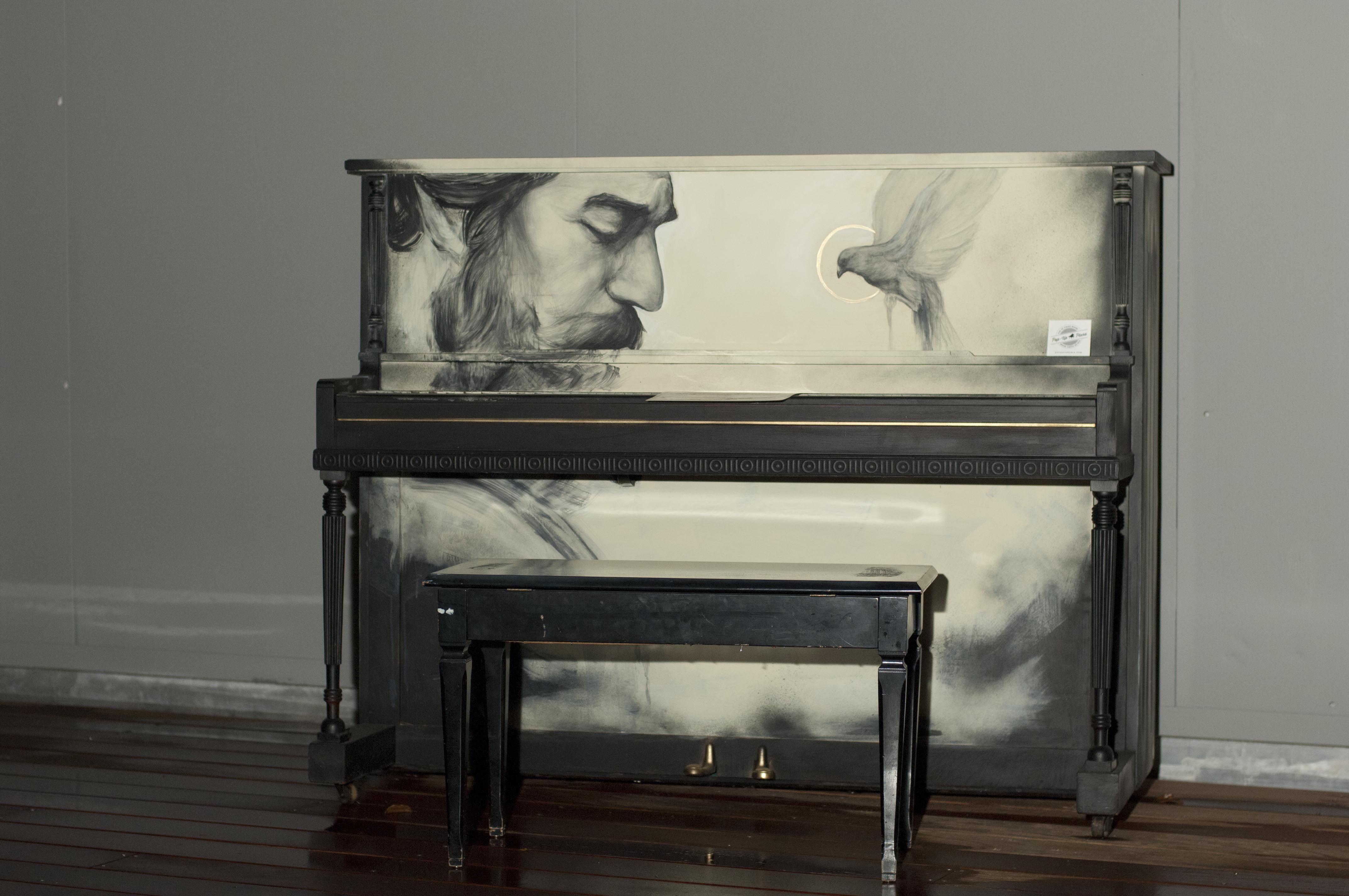 Pop Up Miami
The season is upon us, when art aficionados and snow birds flock to Miami for the art fairs, exhibits and events surrounding Art Basel Miami Beach. Here are a few of the art event highlights that happened during the week:
Friday, December 6th, 2013
Raekwon, Theophilus London, Mykki Blanco, Leo Velasquez, Jeanette Hayes, Shaun Ross, Niko the Icon, Charaf Tejar, Brandee Brown, Shayne Olivier (Hood By Air), Telfar Clemons, Omahyra Mota, Macuria and many more guests joined artist KESH at her solo exhibit W@WW, held at The Art Deco Welcome Center in Miami Beach. The event featured 10 large scale pieces and an installation of the videos KESH produced for an immersive experience.
More than 200 invited guests witnessed the unveiling of music producer and recording artist Rico Love's intimate gallery presentation at Cafeina Lounge in Miami's Wynwood Art District that featured a highly anticipated showcase of work by esteemed street artistsOs Gemeos,Interesni Kazki,Finok,Futura,Phil Frost, andFaile. Rico collaborated with coveted art curator,Allen Benedikt, from12ozPROPHET, to develop his own handpicked selection of works that would incorporate elements from his own passion project, Save Art, to provide an interesting insight into the scene's transition from the cover of night to the light of day.
 Attendance at this year's birthday celebration included recording artist,Tiara Thomas, street artistFAILE, DJD-Nice, New York socialite,Legendary Damon and fashion designer, Ashton Michael. This year's music and DJ skills was provided by the legendary Maseo of de la soul.
Saturday, December 7th, 2013
Sagamore, The Art Hotel hosted an exhibit and Annual Art Basel Brunch from 8am-1pm on Saturday, FRAMING THE MOVING IMAGE, 2013. The property-wide installation was curated by world-renowned film and media art curator John Handardt, and depicted how artists capture, compose and represent traditions and histories, as well as changing material landscapes—both locally and globally—through the moving image. The array of innovative film, video, new media, and and performance art featured embraces the diverse styles and genres from the avant-gardes, to the contemporary reflections of present media landscape. Guests included business magnate, writer and television personality Martha Stewart; famed artistic couple Eva and Adele; artists Tony Oursler, Michele Oko Doner, Robert and Metta Chambers, Michael Vasquez, Agustina Woodgate, Eve Sussman and Simon Lee.
Pop-Up Piano Miami's closing party/Celebrity Jam was held at 8pm on Saturday at The Related Group's Paraiso Bay development site. Guests viewed PUPM's beautifully painted pianos by famed artists such as Rone, Evoca1 and Anthony Lister as DJ beats prepared the crowd for opener Cris Cab, and Celebrity Jam Session with Rami Jaffee from the Foo Fighters, violinist Jessy Greene who performs with PINK, the former drummer of Pearl Jam Dave Krusen and more. Drinks and delicious bites were had and guests received complimentary goodie bags.
Pop Up Miami
Guests at the Pop Up Piano Miami concert at The Related Group and Dezer Properties? Hyde Midtown, in collaboration with SBE.
Pop Up Miami
Jason Abrams Roberts at the Pop Up Piano Miami concert at The Related Group and Dezer Properties? Hyde Midtown, in collaboration with SBE.
Omar Vega/Vega Creative Group
Guests at Rico Love Event
Omar Vega/Vega Creative Group
Art @ Rico Love Art Basel Event