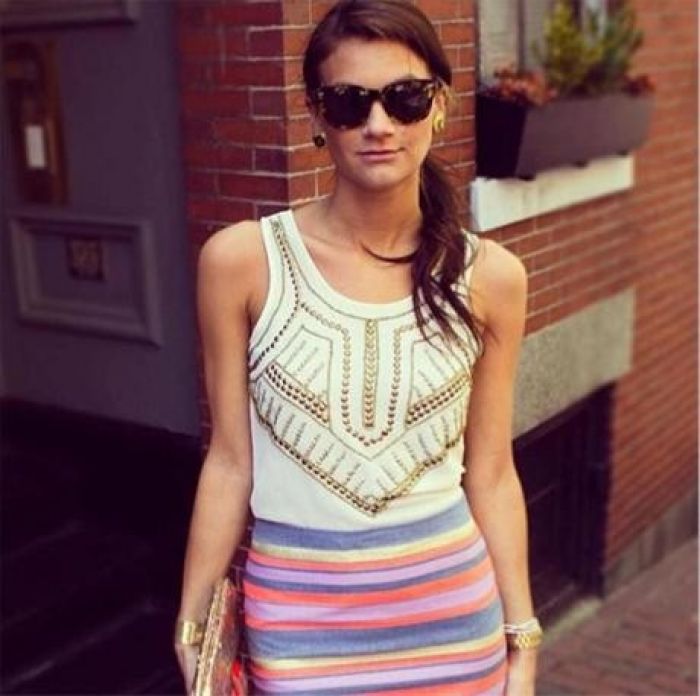 Image via bostonglobe.com
Delving a little more deeply into Jessye Aibel's mind, personality and history than she may have intended, the up and coming art director and fashion blogger gave a little bit of insight into the fashion industry during an illuminating charming interview. The youthful blogger revealed a few embarrassing details along the way.
Art director by day, fashion blogger by night. It's no wonder that 25-year-old Back Bay resident Jessye Aibel demonstrates a keen eye for fashion whenever she points her camera phone away from her beloved dog and at herself instead. Time to delve into Aibel's blog ambition.
Q. You're in advertising. How many times a week do people ask you if you're a fan of "Mad Men"?
A. I don't get asked too often. Maybe people are afraid of what I'll do.
Q. If you do watch "Mad Men," I must know important details, such as who are your favorite characters, and do you drink and smoke at the office? (Read More)