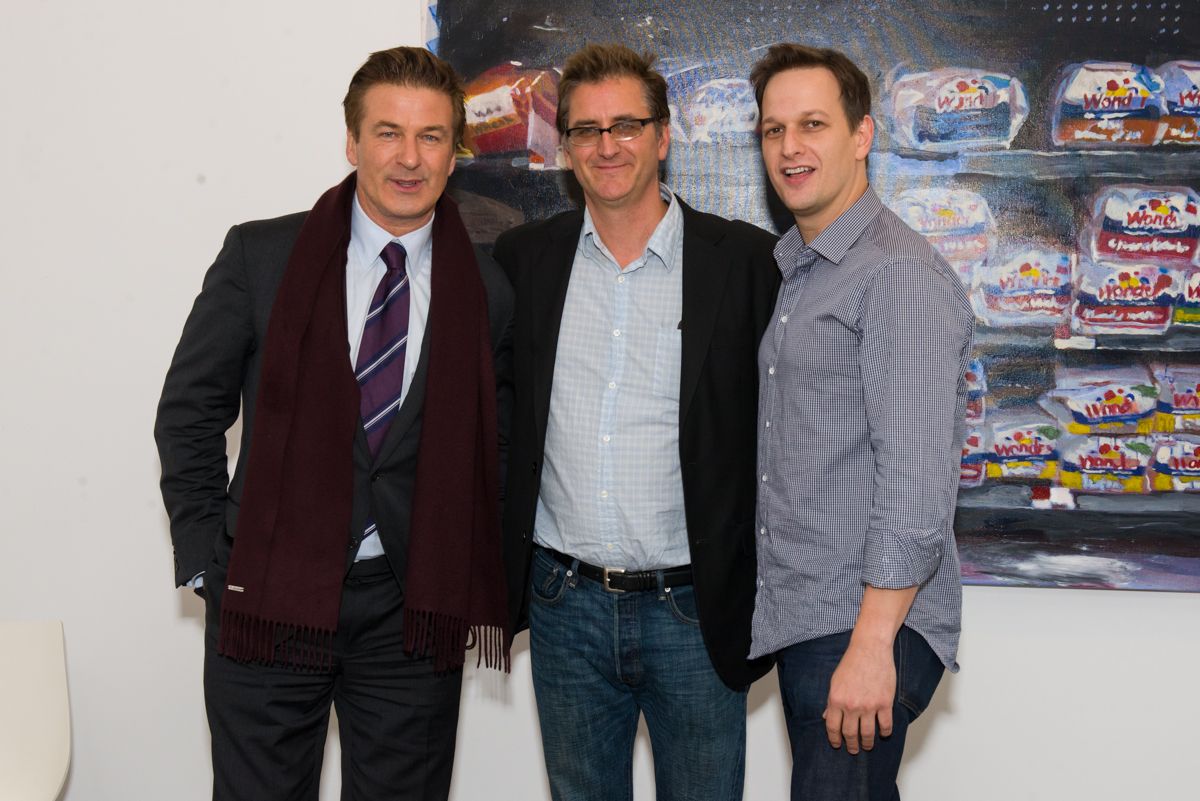 Brendan O'Connell
Walmart may not seem like a source of inspiration for creativity, but where others see bad lighting and cheap clothing, artist Brendan O'Connell sees great things. So many great things that Brendan has gained national notoriety for his Walmart art, which he is parlaying into a vision for the future.
The paintings capture a snapshot of Walmart life, from countless products on a shelf to shoppers. But this isn't like the popular People of Walmart website (which the artist receives links to several times a day). Brendan's work has no judgment; it just tells a story.† †Brendan discusses his Walmart approach with his friend and supporter Alec Baldwin on Brendanís website:http://www.brendanoconnell.com.
In fact, for Brendan, Walmart is the great equalizer of American culture. He points to the wealthy community of Jackson Hole, Wyoming where homeowners drive across county lines to save on their luxury flatscreen television purchases. And the inspiration from Walmart stores is unending, as the artist explains, there is an infinite number of arrangements, patterns, colors and brands found in each individual Walmart store.
The success and attention of his Walmart series, which was profiled by The New Yorker, has allowed him the ability to paint in stores. It has also allowed him to set up hisEveryArtistfoundation.† The foundation focuses on giving the next generation of artists the tools to unlock their creativity.†
Raising support through crowdfunding,http://everyartist.me/puts the ability to participate into the program through digital means into the grasp of every child. Last year, the program translated into a real world activity, with 8,500 participating kids working on the program's themes. Later this year, Brendan hopes that one million kids will participate. Although Crayola Walmart sponsored first event, the foundation †is looking at creative ways to help fund its ongoing mission.
The Kickstarter campaign ends on March 10, so Brendan invites you to learn more about the program and how you can help spark human creativity in the next generation athttp://everyartist.me/and learn more about him athttp://www.brendanoconnell.com/.