Photos Credit: David Bonagurio
David Bonagurio has spent his career observing change. He is an artist who focuses on the beauty of fluidity. In a world where nothing is constant and everything, even the strongest object, will change with time, Bonagurio works to explore what this impermanence means for humans as conscious beings. His pieces are striking, bold and are made with powdered graphite. "I just like graphite. It's simple. It's carbon. It's metallic. It doesn't always show up in images of my work but it catches the light in the room."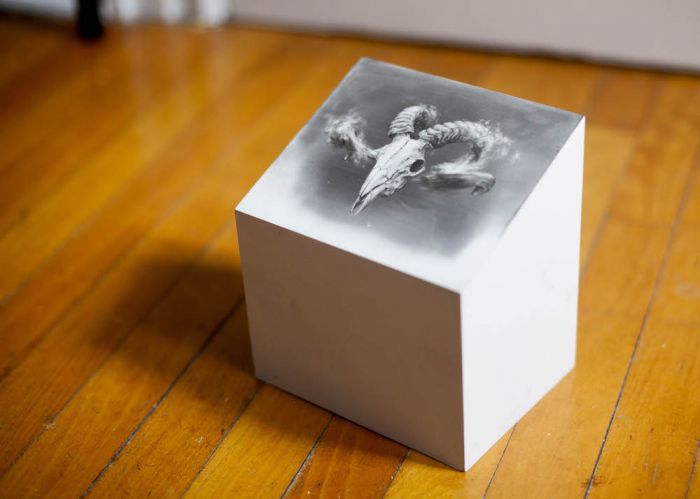 As a child, art always lingered in the background of Bonagurio's life. "My mother is a painter. I grew up with it, I suppose. I phrase it that way because I know other people who grew up in 'artistic families' and that wasn't us. My father is an engineer, and while my mother did paint, she had a day job as a nurse."
The Texan-born figure painter began to make his own art in the form of Calvin and Hobbes strips. "I started drawing my own strips that I never showed anyone," he says, "I don't know if that counts as a first major project, but it was probably the first thing I spent any real attention on." It wasn't until high school that Bonagurio began taking art seriously. Soon after, he made the move from Texas to Minneapolis for college. "I was looking to expand my personal and artistic experience as much as possible. I took a leap from Southeastern Texas, and seeked something very different," he explains. There, he was formally trained in fine arts. "My education has allowed me to be more expressive in my descriptions. It has given me the time, the context, and expanded my vocabulary to craft an effective image."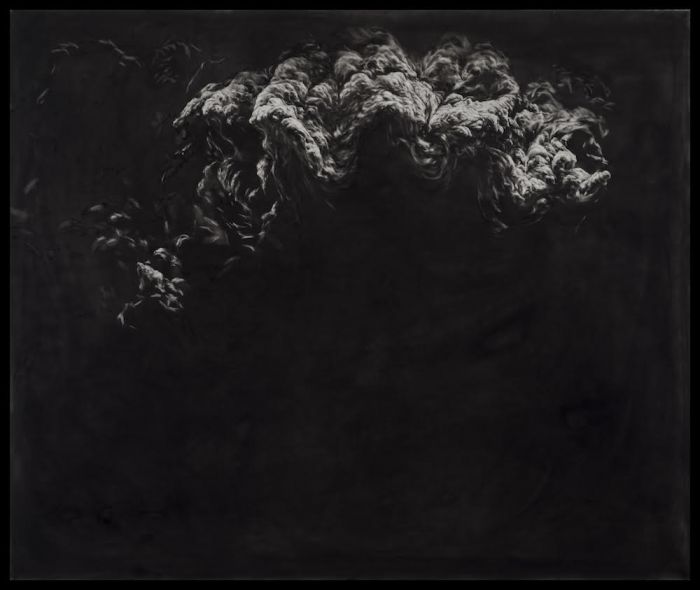 After graduation, Bonagurio began to work for a local artist, Edward Lentsch, as a personal assistant. As he says it, Lentsch gave him a new perception of art that he continues to implement in his work today. "I learned that a drawing or painting didn't have to be limited in the way it was made. You don't need to adhere to tradition. You should find your own way of using materials that suit your needs best."
True to his mission, Bonagurio works against traditionalism by presenting his pieces on uncommon canvases. His drawings become somewhat of a sculpture (Galaxy sits on a 3-D panel, and Solid as a Bone is on an inclined pedestal). "I really just wanted to change the relationship drawing has traditionally had with a viewer and a room. It's almost always hanging on a wall, in a frame, under glass. I want to make things that can live with you, in your space, rather than just watching from the edges of the room."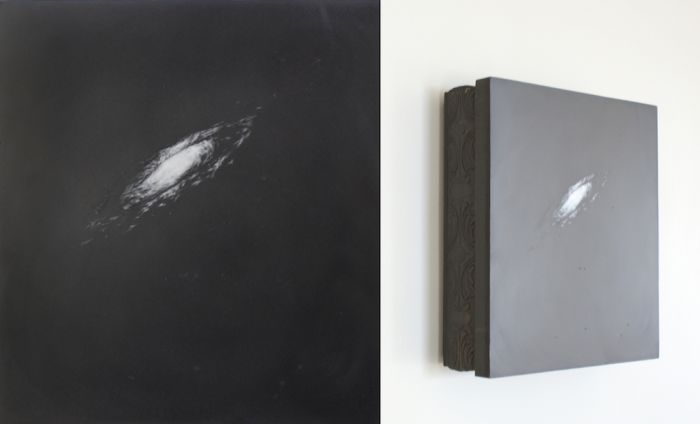 Now, Bonagurio has come full circle—from watching his mother paint as a child, to using his daughter, Lily, as the subject in Youth. If you look closely, beneath the stunning graphite drawing, there are small red scribbles, courtesy of Lily herself. "I let my guard down and Lily ran by with a stray piece of conté crayon and made one big scribble across the bottom. It shattered that voyeurism. She made the piece more accurate." Bonagurio decided to keep the marks, and even allowed her to continue. "It was just too perfect, so I let her keep doing it until I had finished what I was doing with the drawing."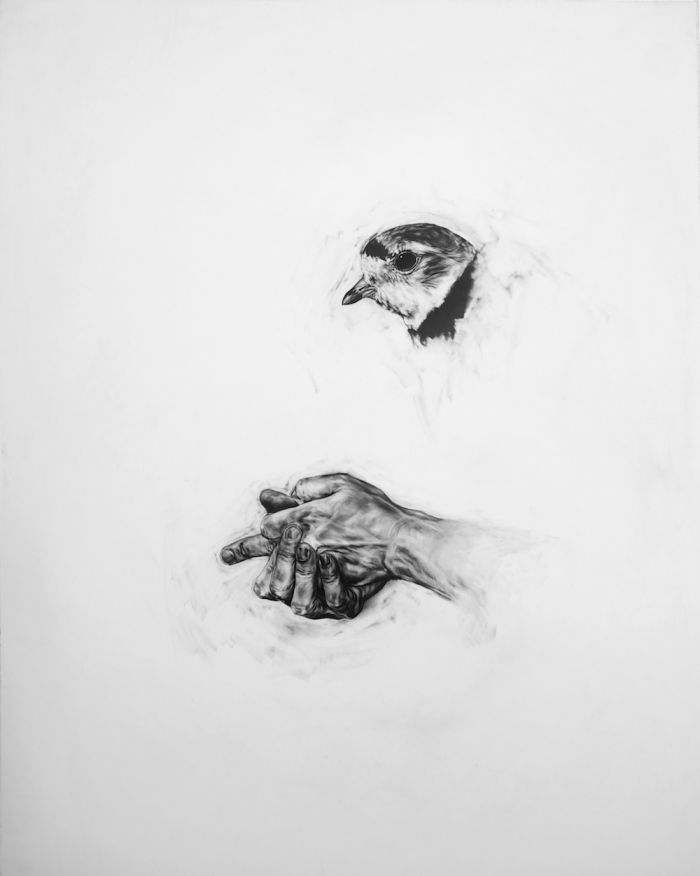 Bonagurio's work is one of a kind in itself, but also seeks to ask questions about our own uniqueness, and that of the universe we reside in. "When you slow down and spend your mental energy on the things that really matter, you are confronted with how beautiful, awe-inspiring, tragic, poetic, and just plain interesting our lives, minds, and the universe are." Bonagurio hopes to give people space enough to slow down and experience life in the present.