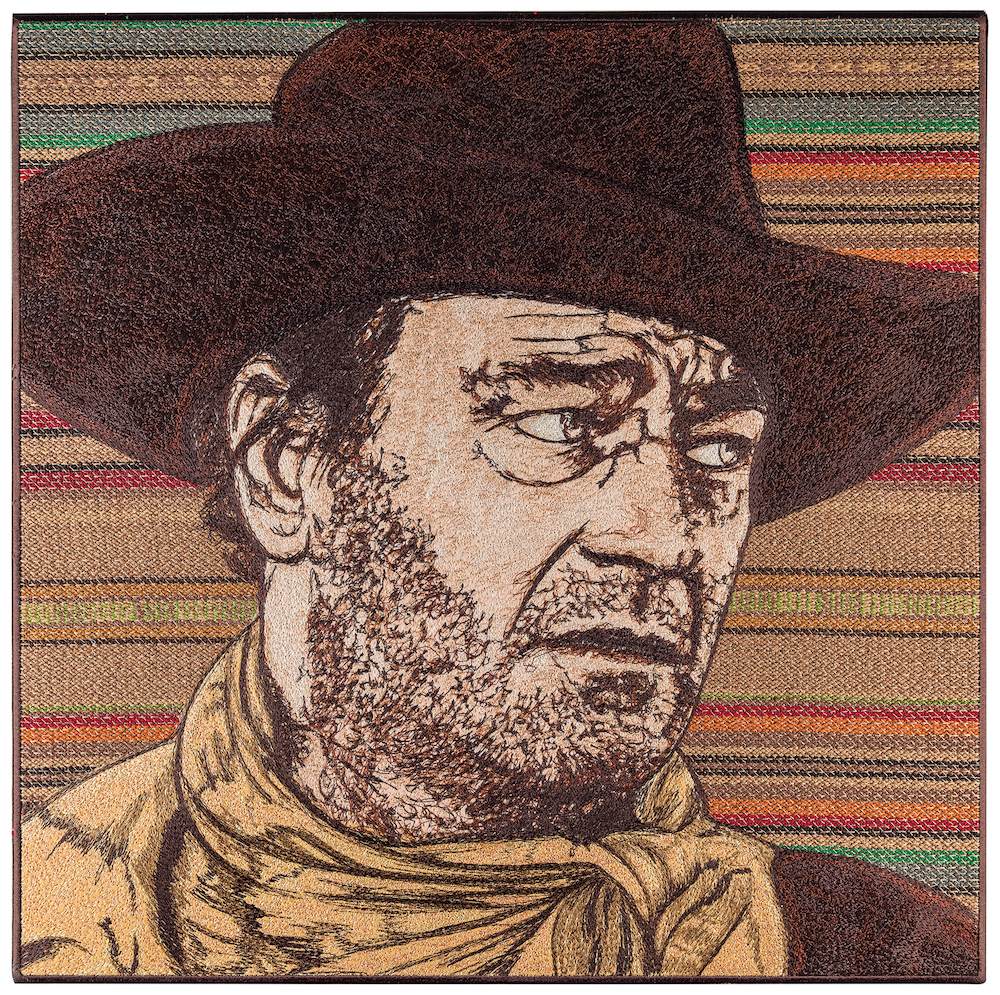 Photos Credit: Stephen Wilson
When Stephen Wilson first began his career in fashion, he never set out to become a famous artist. While working as freelance embroidery designer in NYC during the 1990s, Wilson was contracted by many big name brands, from Ralph Lauren to Nickelodeon. "Doing such a diverse amount of work allowed me to expand my knowledge of embroidery and sewing techniques." Now, with the help of over 20 years of design experience, he is known for his detailed, one-of-a-kind artworks.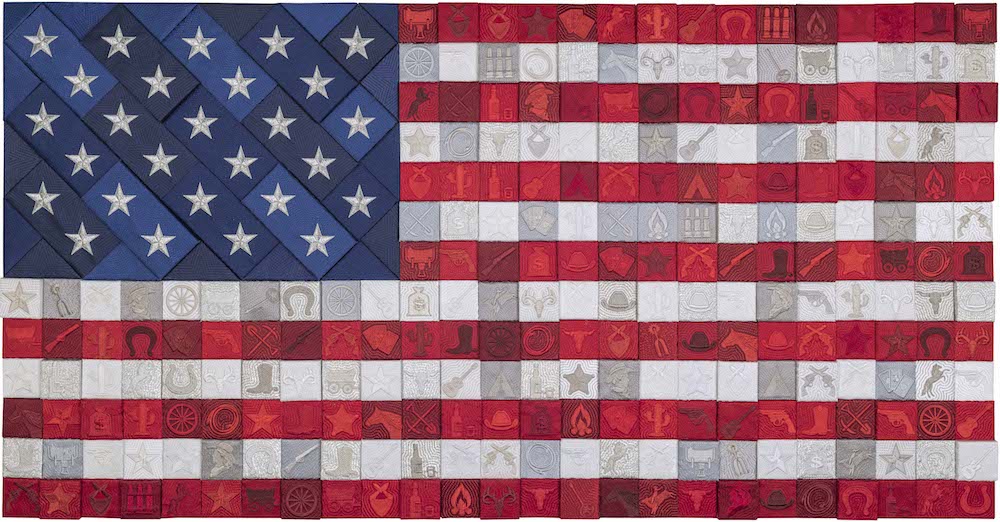 Wilson's art utilizes luxury fabric and thread as a medium to create 3D multimedia work. With each piece comes an incredible time commitment—certain works can take hundreds of hours to make and contain millions of embroidered stitches.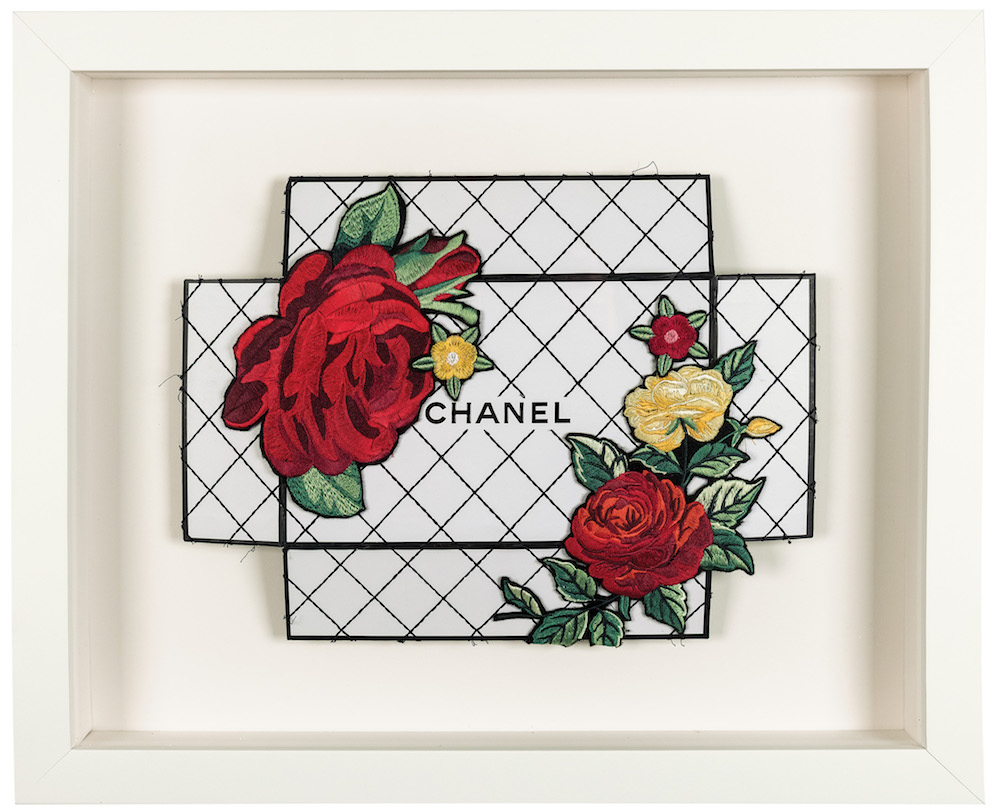 His process begins with a simple concept sketch. This is integral to the piece—it's where he jots down information on content, fabrics, and structural details. After drafting a detailed blueprint based on the sketch, he will digitize the work. Wilson draws using a digital stylist, which programs the embroidery machine to create his exact vision, using the carefully chosen threads and fabrics.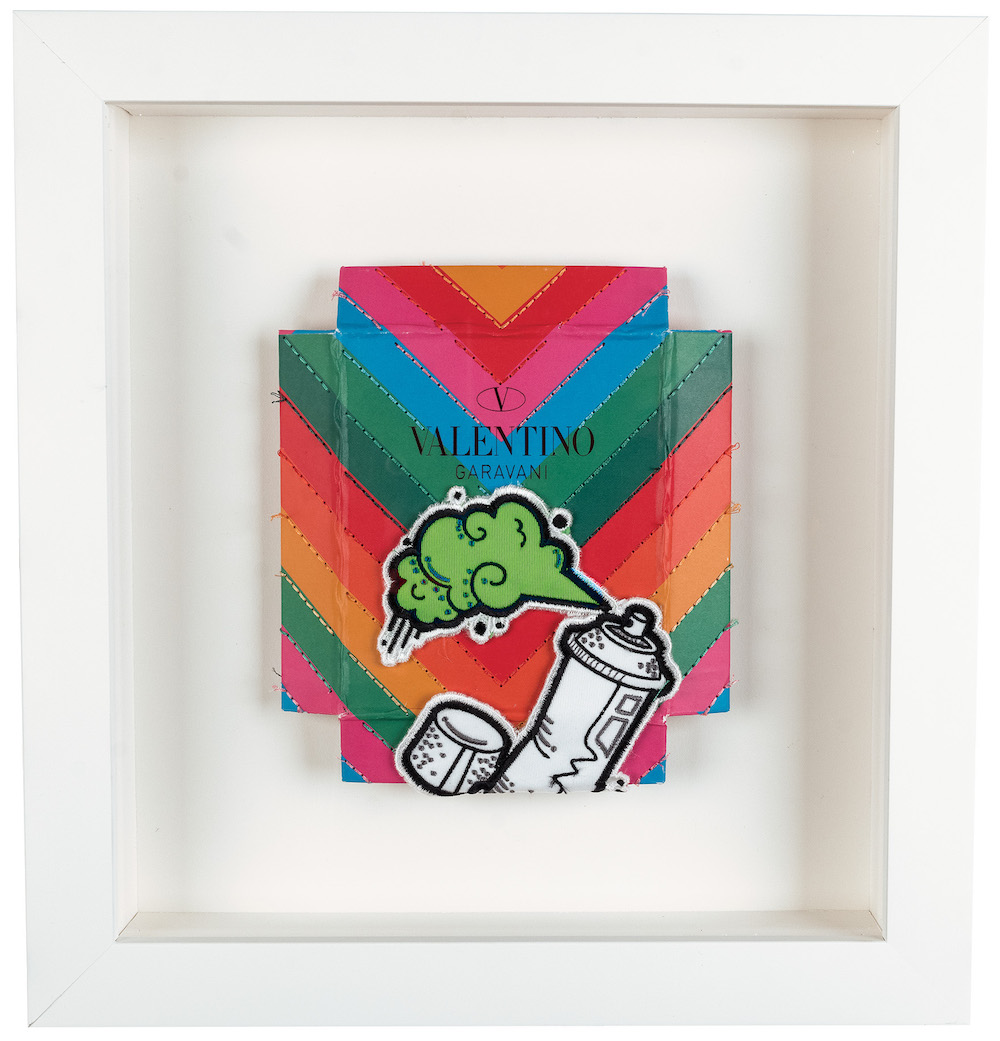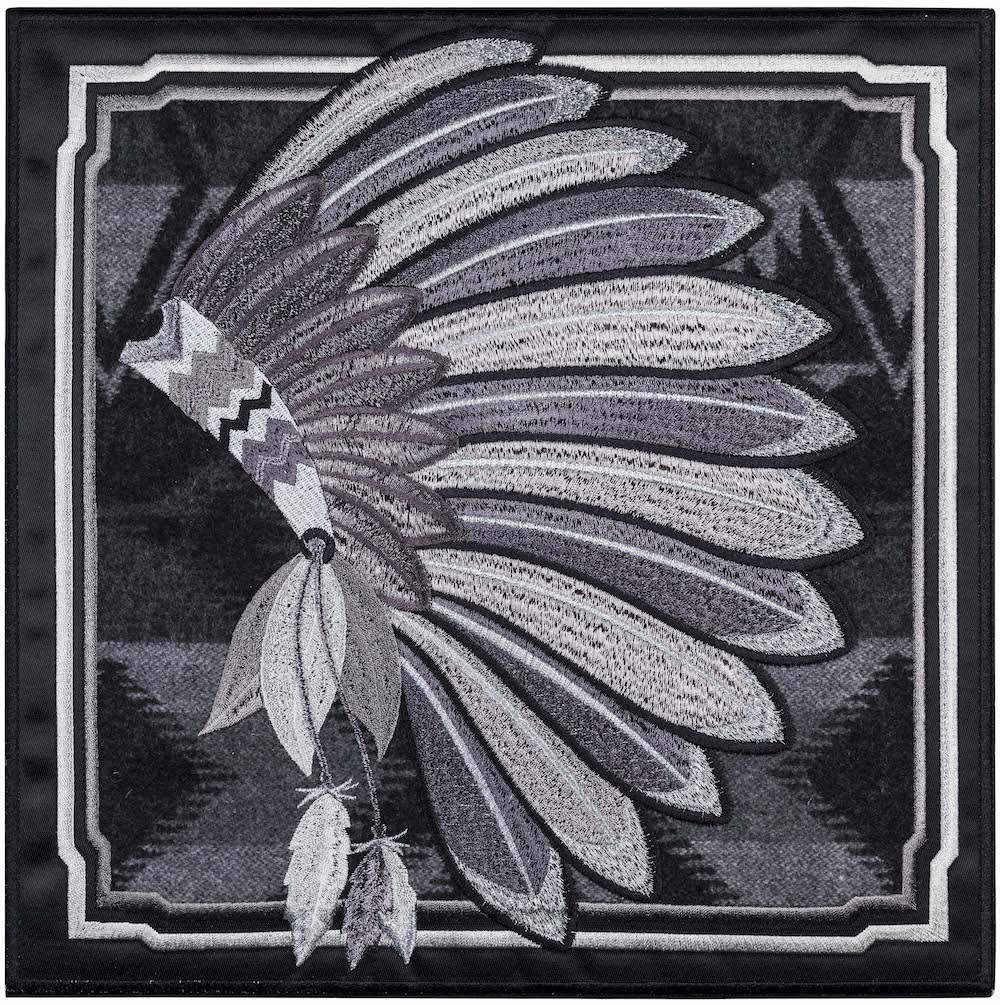 In one of Wilson's most famous pieces, Americana, he brings us back to the Old West. Standing at a magnificent 25 feet wide by eight feet tall, the piece is his biggest one to date. Using floral and geometric embroidery, Wilson created a modern 'Rosie the Riveter' portrait, including a cowboy hat and tattoos, as an attempt to better represent women of today. The final piece, which is part of a larger Americana series, had over 2,500 components and 35,000,000 stitches. "I had always wanted to do a public piece, and this was done in conjunction with the Opera Charlotte. The opera being performed was Puccini's The Girl of the West and the installation honors both the opera and the art and traditions of early America."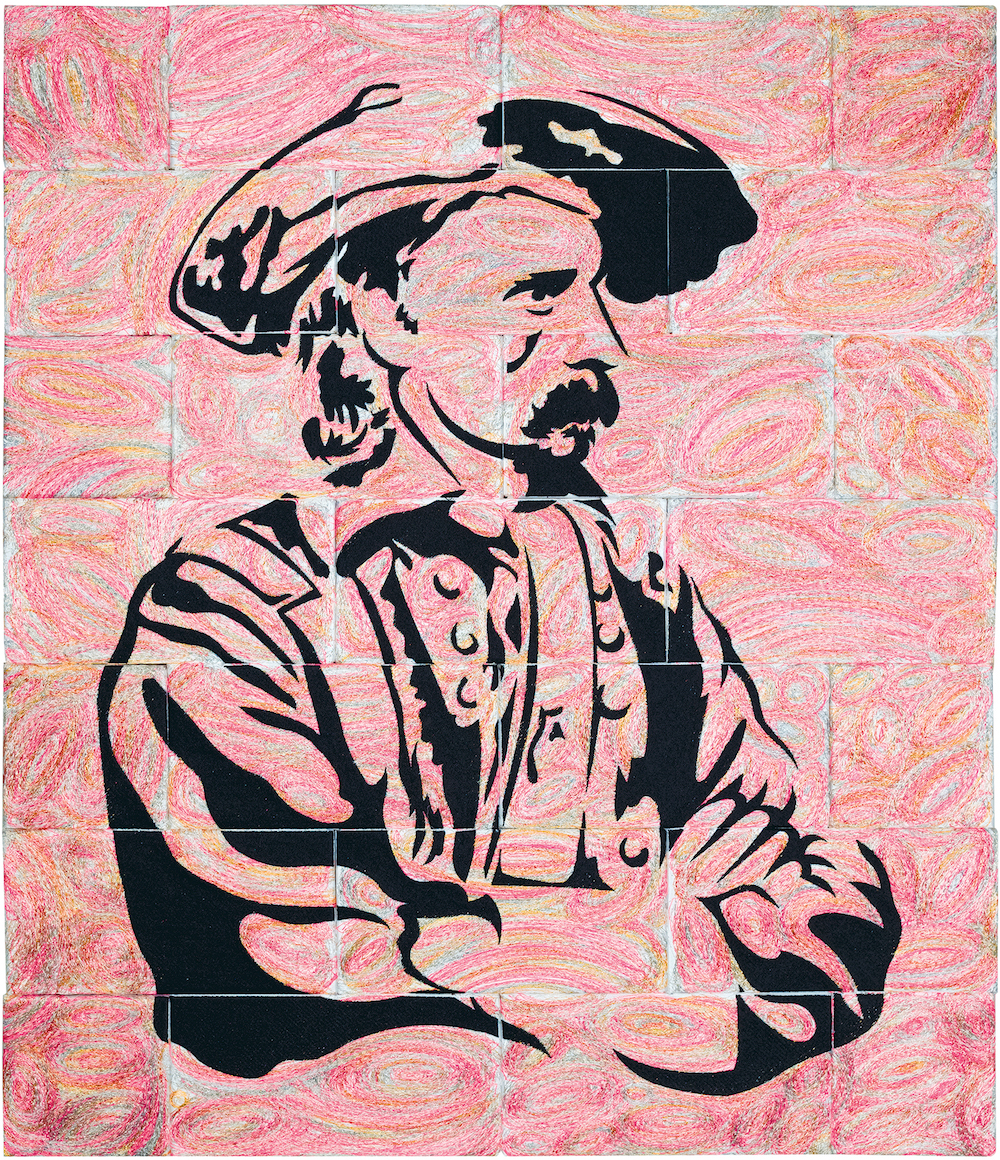 Viewing Wilson's work is coming face-to-face with true luxury. His original, decadent ideas are taking the world by storm. "In the next year, my goal is to show my work to as many people as possible. Whether that is through museum shows, galleries or pop-up shops that we are hosting at luxury clothing boutiques around the country."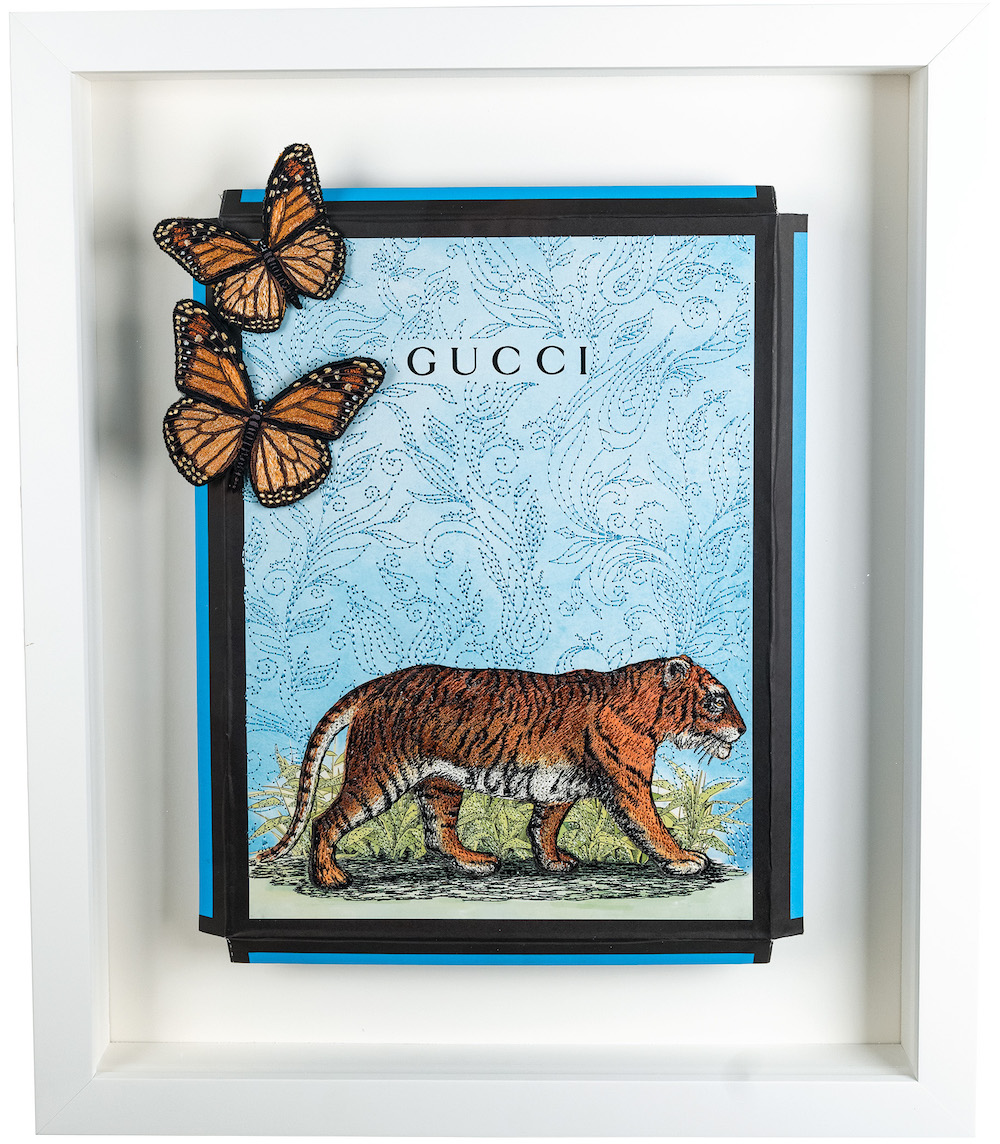 You can see Wilson's work in multiple galleries—The New Gallery of Modern Art in Charlotte NC, as well as DTR Galleries in Palm Beach and Washington, DC.