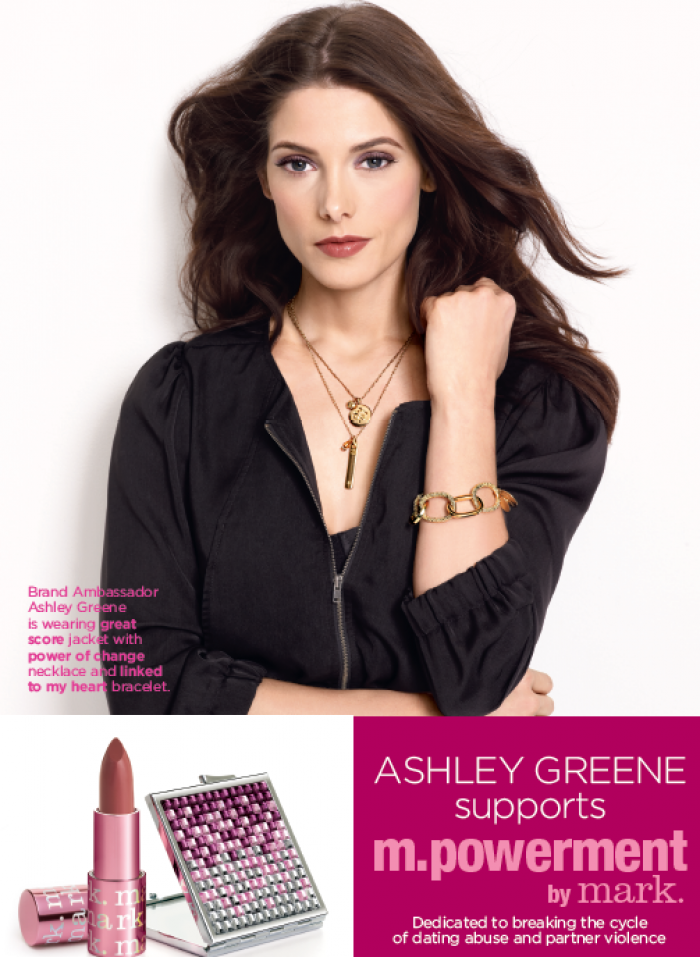 Bella Sugar
Did you know that 1 in 4 women will experience domestic violence in their lifetime? That's an incredibly scary statistic that means that you may already be affected or know someone who has been affected by this kind of physical abuse. Well to raise this awareness actress Ashley Green partners with Mark to "m.power" women. What better way to support a women's cause than through fashion and beauty?

Their efforts benefit the domestic violence awareness charity m.powerment, 100 percent of proceeds from mark.'s new $24 lipstick and compact gift set will be donated to the organization.

Philanthropic brand ambassador Ashley Greene also launched an empowering playlist to help the cause. Check out the full scoop and find out how you can support the cause at Bella Sugar.