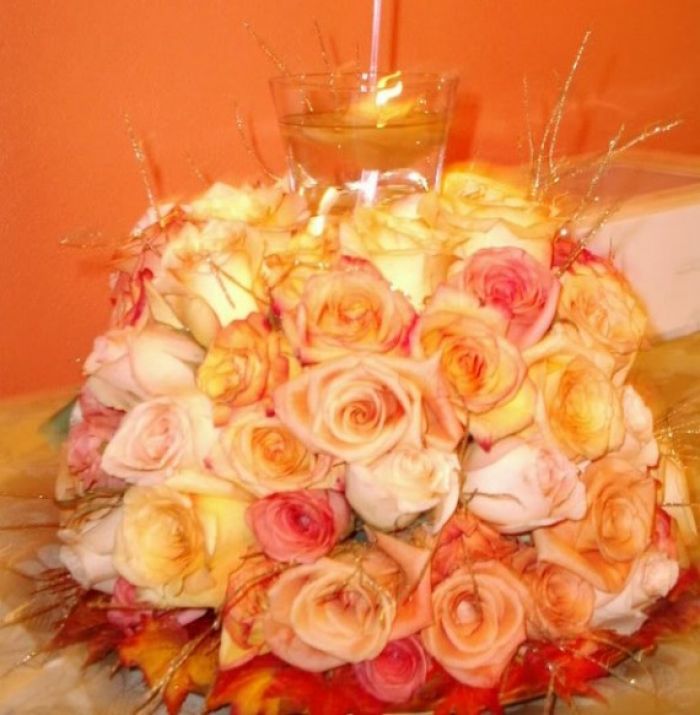 Elite Soiree Luxury Weddings
Question:
Trellony Nixon asks, "Where to buy beautiful flowers on a budget?"
Taylor's Answer:
Dear Trellony,
Although beautiful, flowers can be expensive. In order to keep the cost down, here are a few tips:
1. Buy seasonal flowers: Choose flowers that are in season for your wedding date. In certain months like February and May, roses, in particular, tend to be more expensive due to Valentine's Day and Mother's Day.
2. Holiday inspiration: Use the season as an inspiration. For instance, for fall weddings, use copper, brown, orange, etc. colors. You can even choose to decorate with maple leaves for a warm fall look to create a romantic ambiance. If your wedding date is closer to Christmas, use poinsettias, for instance. Be creative.
3. Buy in bulk at local wholesale markets: If you'll be doing all of the floral arrangements yourself, try to find wholesale markets in your area to buy flowers. Choose flowers with large buds so you get more bang for your buck since they will look fuller with only just a few per arrangement. Your arrangements can also do double duty by using the same arrangements for both the ceremony area and reception tables.
4. Roadside vendors: You can obtain really great deals from roadside vendors selling floral arrangements every afternoon into the evening. Stock up on a many bunches and be sure to finagle a good deal.
5. Use candles to enhance your arrangements: Candles are one of the very best ways to decorate any space on a budget because it's so affordable. You can purchase hundreds of tea light candles for very little money, yet it adds such romance and beauty to a space. When in doubt, use candles. Just be sure to check with the venue that candles are okay. Some venues prohibit the use of real candles so be sure to ask. Flameless candles are becoming more and more popular as well for this reason.
6. DIY online floral arrangements: There are some companies online that offer various floral packages for do it yourself brides in a variety of styles, colors, and price ranges. Just be sure to read instructions on properly caring for the flowers when they arrive, and tips on how to ensure that they're looking their best on your wedding day. Different flowers have different requirements – some need refrigeration while some don't. Make sure the air-conditioning or heating system at your wedding venue is properly set before the flowers arrive.
7. Ask around at local craft stores. In craft stores such as Michael's and Joann's, there are floral workshops on the weekends. Attend one or two and ask around for recommendations. You'd also be able to learn a few tricks of the trade on floral designing for your wedding.