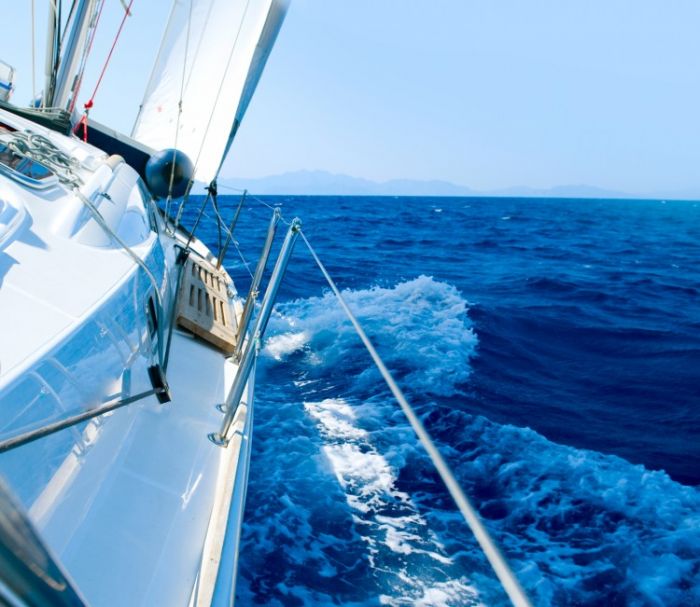 Deposit Photos
Hamilton Island is a veritable treasure trove of luxuries, lavish dining and activities set amongst a backdrop of the other rugged, uninhabited Whitsunday Islands. Of the 74 pristine isles nestled in the Great Barrier Reef off of Queensland, Hamilton Island stands out for its spectrum of  accommodations and dedication to showing its guests the most beautiful sides of the region.
When you sail to Hamilton Island, you will be met with the utmost hospitality and attention to your every whim. From casual pleasure cruisers enjoying island hopping, to serious racers who frequent the island every year to race in the Audi Hamilton Island Race Week, all boat enthusiasts are welcome.
When you dock at the Hamilton Island Yacht Club this August 17-24, prepare for the party of a lifetime. Event sponsors such as Moet and Chandon make certain that every evening is made a feast of opulence and sophistication.
Events to set aside time for include: the Prix d'Elegance, a gorgeous parade of yachts competing for first place in two very different categories. The first is for the best presented yacht, which means the crew is in full matching regalia and the brass fittings are gleaming with elegance and grace. The second category is a bit more fun, and awards the best themed yacht with a first place trophy going to political, presentations, fun costumes and more!
Next, you'll want to vie for position to watch the daily races. From shorter, inter-island jaunts to lengthier, more involved courses that reach out into the Coral Sea, all classes of sailing yacht participate. Watch for the huge but graceful multi-hulled boats, non-spinnakers, cruisers and sleek performance racing vessels as they slice through the azure water of the Barrier Reef
Don't miss the on shore extravaganza that is thrown every year on the powder white sands of Whitehaven Beach to mark the victories and defeats of the week. Music, grilled seafood and other local specialties, drinks aplenty and boaters from across the region drop anchor to partake.  
For the best in custom cordage for your racing yacht at the 2013 Hamilton Island Race Week, see the experts of Yale Cordage. Happy Sailing!