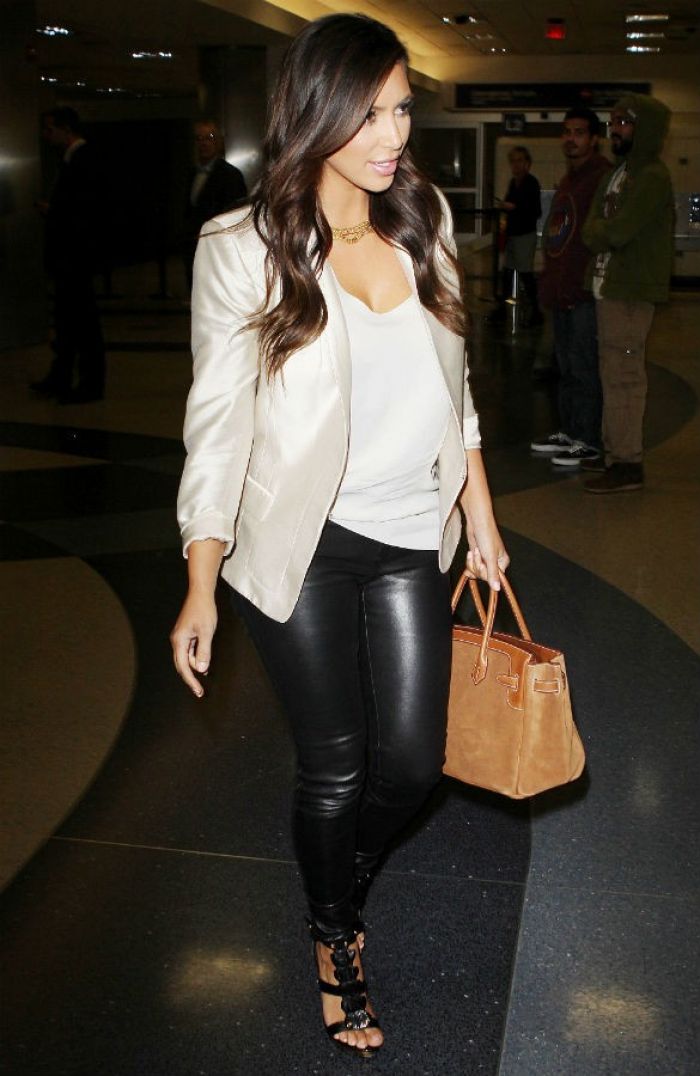 Splash
I love fashion round-up articles from around the web as they make it easy to check out droves of styles from numerous celebs and models in one fell swoop. This week has seen a boom in leather wearing from our favorite (or hated) fashionistas and it is nice to see Kim Kardashian wearing subdued cool-weather outfits for winter.
It's been a chilled out week in terms of style news on many levels – the temperature is steadily dropping and celebrities have been rocking much more casual yet cool looks.
And most A-listers are keeping it cool in their biker chick leathers, with everyone from Kim Kardashian to Miranda Kerr waving the flag for motorcycle chic.
Renowned for her love of leather ever since boyfriend Kanye West transformed her wardrobe into a monochrome mountain of designer goodness, Kim was spotted pairing up some tight leather trousers with a neutral cream top and jacket in LAX airport this week. Read More