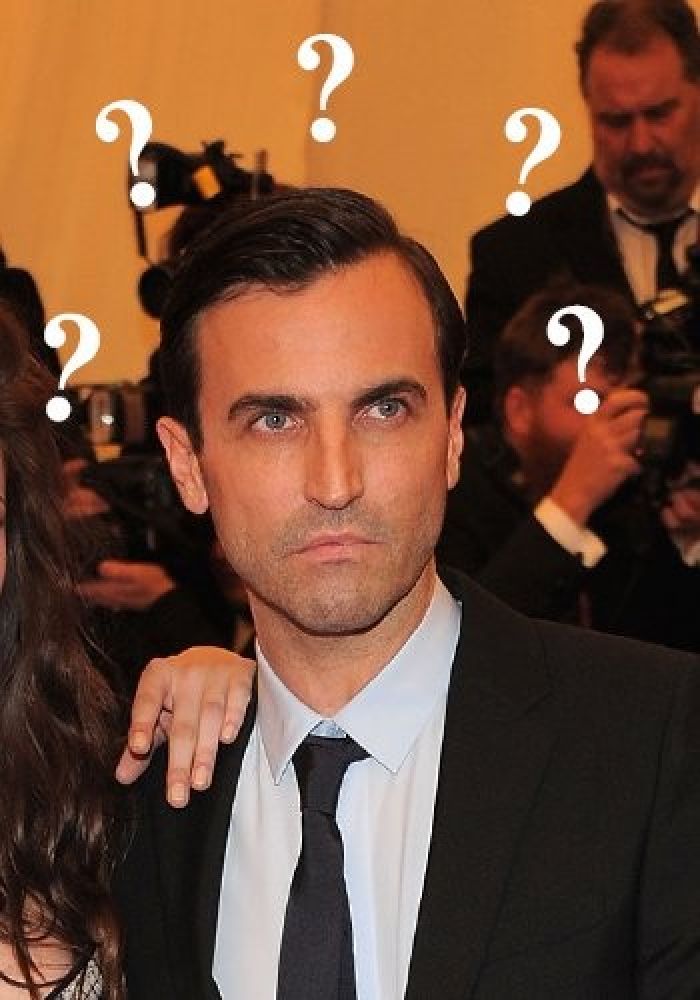 Larry Busacca/Getty Images
While the news of Nicolas Ghesquiere's leaving Balenciaga was surprising, to say the least, I think the fashion house will continue to march forward just fine. They currently have the hottest celebrity on the planet right now (Kristen Stewart) backing them up and that fact alone should keep them on their feet for at least another few years.
The announcement of Nicolas Ghesquière's unexpected departure from Balenciaga sent shockwaves through the fashion industry on Monday morning. Since then, there has been widespread speculation as to where he'll go next and who will succeed him. After speaking to several industry veterans, a trend of opinion has emerged: people suggest that Ghesquière should start his own label – and think that Balenciaga should hire a relatively unknown designer to be named as his replacement.
Ghesquière arrived at Balenciaga in 1997. Then 23-years-old, he reinvigorated the staid label into a luxury tour de force—creating both seasonably avant-garde fashion shows and relative commercial success. Read More