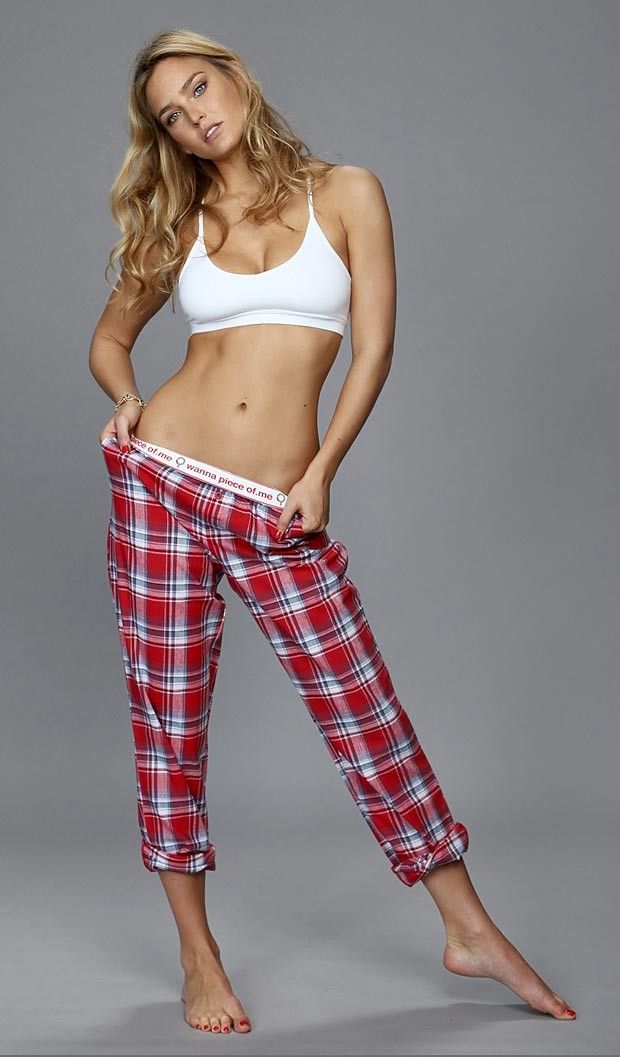 Image via thesun.co.uk
Sure, I'm not a woman. But I also don't like the idea of trying to be sexy at 3:00 AM, which is generally when I'd be wearing my pajamas. So why is Bar Refaeli marketing her new pajama line like black-lace lingerie? I can't deny that fashion must be glamorous and sex most certainly sells, but come on Refaeli, looking good is work! When do the ladies get their time to rest?
The saucy underwear model is seen flaunting her curves in a white crop top and red tartan trousers with the slogan printed on the waistband as she showcases the latest designs from her Under.me collection.
Israeli beauty Bar, 27, launched the range - funded and designed by her - in 2011 alongside former male model Dudi Balsar.
In the latest snaps for the fashionable lingerie line she is also seen kneeling on the floor as she playfully gazes into the distance in a turquoise blue bralet and matching briefs.
And she adopts a casual pose with her long blonde hair tied back in a ponytail and natural make-up in another image where she wears an orange vest with matching knickers. (Read More)