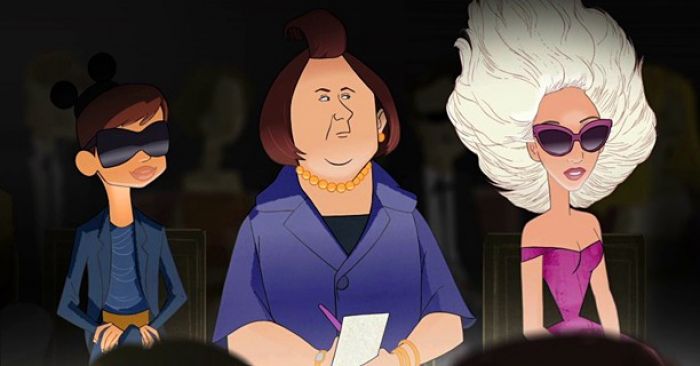 Barneys
After the upheaval surrounding the ultra-thin, high-fashion wearing Disney characters created for Barneys, they continued on with the campaign anyway and the short video is actually pretty cute. Likewise, the gaunt Disney characters look like they have put on a few pounds, bringing them into the realm of having somewhat realistic figures; though probably still anorexic in the real world.
Disney fanatics, get ready to meet the most powerful figures in fashion.
Today, department store Barneys New York unveiled its much-anticipated holiday window displays, which feature an animated short film starring Mickey, Minnie, and a host of stylish characters based on real life fashion industry insiders.
Electric Holiday, which will play on LED screens on display at Barneys' Madison Avenue flagship, follows Minnie Mouse as she dreams of attending Paris Fashion Week, encountering the likes of blogger Bryanboy, International Herald Tribune fashion critic Suzy Menkes, and style icon Lady Gaga. Read More