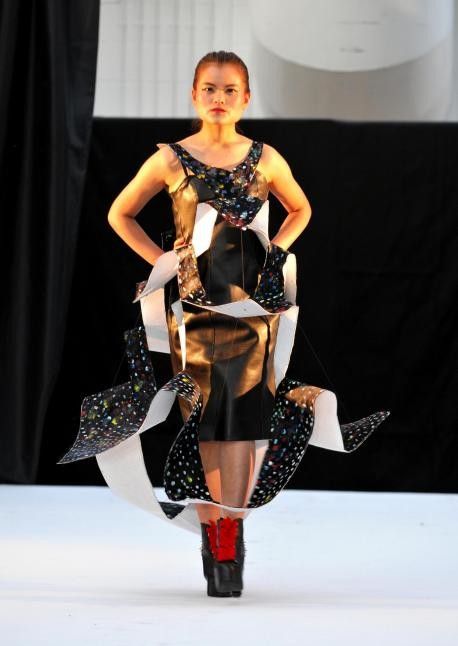 basingstokegazette.co.uk
The young and creative minds at the Basingstoke College put on a fascinating show with couture ranging from the absolutely hideous to the intriguing and innovative. Some of these minds will certainly go on to be the fashion industry's next big thing, and the world of couture will be all the better for it.
CREATIVE students put on an impressive event at a Basingstoke college.
Those graduating from the textile and fashion courses at Basingstoke College of Technology (BCoT), in Worting Road, showcased the work they had produced throughout the year on a catwalk.
Items included weave, knit and printed fabrics, which had been transformed by the students into some daring and extravagant designs. The show was watched by friends, family, staff and fellow students who were invited to view an exhibition of the students' work, before watching the catwalk show. (Read More)