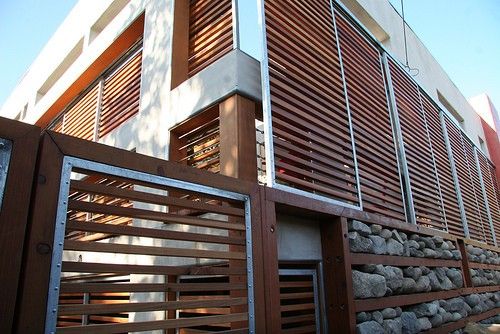 Jeremy Levine
Some people think living green means you can't have things that look fabulous, most these people are wrong, very wrong. Here are some examples of Green things that are extra awesome.
If you have any examples of how green technology and style have worked in harmonious fashion please feel free to let me know what they are.
#1: This house has what's known as a Thermal Rock Wall, which absorbs heat during hot weather. Once the slats are shut and the warm air leaves the rocks it is transferred into the house. Plus, it looks AMAZING!
#2: These Hemp Vans take the classic Vans shoe and make it a whole lot greener, without sacrificing any of what makes them cool. I love these (I own a pair of the black ones) and I'd maybe go as far as to say they're better than the normal Vans (they circulate more air, which is great during the summer).
#3: This People Tree Denim Top at ASOS is a completely Fair Trade product. People tree are the leading brand on suistainable and fair manufacture of clothing, as well as creating items that are gorgeous!
#4: This brightly coloured woven item is a coin purse. Made from old juice cartons this purse is more durable, and sturdy than you could imagine. It's also highly "green". The briht colours are really fun too, yeah, it might be for everyone, but it's definitely pretty.
#5: This house is a great example of how Solar Technology can successfully mix with a nice classic home.
________________
For other sustainable outdoor furniture .
Vans
#2
ASOS People Tree
#3
Nigels Eco Store
#4
Wikipedia
#5