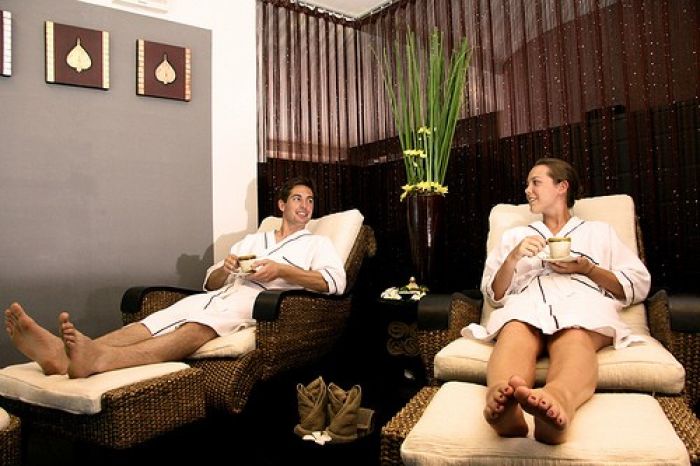 CC image from Flickr
Physical labor can leave you wrecked, aching, sore and cranky. Thatís not to say itís not worthwhile Ė maybe youíre landscaping your garden, building a home, playing a sport or going for a hike. However, that doesnít mean you just have to grin and bear the pain that comes after you have overextended yourself.
Here are our top tips for relaxing and recovering after the longest days.
Scrub Away the Day
Find yourself sweaty and dirty after sport or physical labor? We might have tools like skid steers to ease the burden of manual work, but it can still take its toll.†Treat yourself to a luxury body scrub to feel clean and refreshed after even the muddiest, messiest day. Why not try a luxury spa brand packed with essential oils for a soothing treat, and let the stresses of the day wash away? A deep clean followed by a relaxing bath will feel like one of the most indulgent things you can do after you get filthy.
Pamper Your Feet
After a hard day's work or a vigorous work out, our feet can feel somewhat worse for wear. Treat yourself to a pedicure including a food massage and not only will the aches and pains be rubbed away, your feet will never look better. You get two benefits for the price of one and it is excellent preparation to get your feet ready for sandal weather.
For a DIY treat, add your favorite bath oil to a bowl of warm water and soak your feet. Follow this by massaging in body lotion or a luxury foot cream designed to soften skin and soothe those aching soles. When your feet feel great, the rest of you will feel great as well.
Enjoy a Massage
Nothing says luxury pampering like a professional massage and your aching muscles will really appreciate it the day after a major workout or session of manual work. Pick a treatment the focuses on the muscles you have been working the most. After rock climbing or gardening, try a neck and shoulder rub, or for a real treat after a general workout book yourself in for a whole body massage. Essential oils can also help the recovery process, easing the tension in your hard working limbs. If youíre feeling particularly bad, book a masseuse who will come to your home so that you donít have to expend any effort.
Whether you've run a marathon, played a game of football, or spent the day digging with a backhoe loader, sometimes your aching muscles can be in need of a pampering treat to relax and recover. These ideas are all great ways to treat yourself to a little relaxation and luxury.