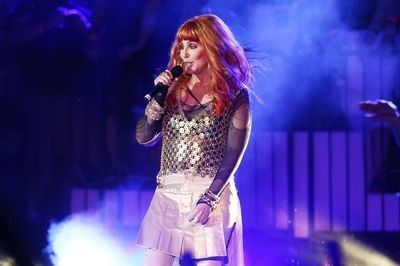 Getty Images
The lights dim and the crowd comes to a roar, your anticipation is at its peak. The lights come up and the show begins to fill your night with your favorite melodies from an act you have been waiting to see for ages. There is nothing quite like going to a live concert, and there are some big names coming to Atlanta soon.
Nine Inch Nails is coming to Philips Arena as part of their "Tension 2013" tour! The North American tour will be in support of their secretly recorded album, Hesitation Marks, released September 3 to rave reviews.
According to Trent Reznor, "Tension picks up where Lights in the Sky left off. This is the full-on NIN live experience realized as we never could before."
Tickets are on sale now at LiveNation.com, Ticketmaster.com, Ticketmaster outlets, and the Philips Arena Box Office! Find Tickets
If you have found Events@Excite, you have found an exciting way to enjoy all the events you have been waiting to see without paying hefty prices. At Events@Excite, we make do without conventional marketing, thus running the risk of being inaccessible to potential customers. But cutting down on advertising is precisely what helps us to offer the cheapest tickets for 30 Seconds To Mars Atlanta GA and other exciting events. Thanks to Events@Excite you can now enjoy 30 Seconds To Mars Atlanta GA and other popular shows and events even with a tight budget! It's the word-of-mouth advertizing that keeps us going, so do tell your friends about us! No more delaying the excitement! Buy Tickets
The iconic, inimitable Cher is heading back to the road in March for a 49-date tour dubbed "Dressed to Kill" and will visit Philips Arena in May.
Farewell tour? What farewell tour? Fans who recall that endless outing in the early 2000s might also remember that the title of the tour was changed to "The Never Can Say Goodbye Tour," leaving the door open for a return such as this.
Cher's upcoming jaunt launches March 22 in Phoenix and comes to Atlanta at 7:30 p.m. May 12. Other stops include Brooklyn, Las Vegas and Washington D.C. (as well as Charlotte and Raleigh, N.C., and Jacksonville, Fla., for locals who might want to see her elsewhere in the vicinity). Read More
Click here for a full Atlanta concert schedule