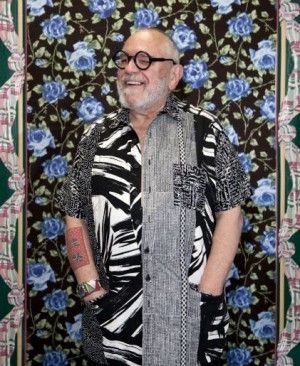 R. Koek/KoosvanderAkker.com
The Cosby Sweater is a fascinating piece of fashion history that's still growing despite the sun long since having set on Bill Cosby's popularity. From Tumblr accounts to party themes, Cosby Sweaters are going big with no signs of stopping. Originally designed by Koos van der Akker, what was once regarded as a comical quirk has become a massive sensation.


The Cosby Sweater, made famous by Bill Cosby on The Cosby Show, has inspired a Tumblr account, a song appropriately called "Bill Cosby Sweater," and its own party theme (come on, you've definitely been invited to a Cosby Sweater Party).
Now it's getting its own "tournament" on Bill Cosby's website where fans vote on their favorite Bill Cosby sweater.
Some people think that those sweaters were designed by Australian knitwear brand Coogi (yes, as in "Every cutie wit a booty bought a Coogi")–but those people are wrong. (Read More)