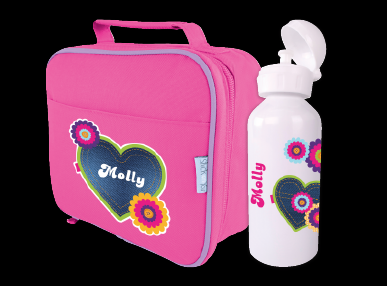 Now that your boy has become a teenager, he is trying to contend with the emotional and physical changes he is experiencing. At this stage in his life, he is developing new interests and he may have little or no interests in those things that once thrilled him. If you are wondering what will make a perfect gift for your teenage boy's birthday, presented here are some birthday gift ideas that will definitely put a smile on the face of your teenage boy.

Choosing the ideal present for your teenage boy depends on your budget, your boy's age, his personality and his interests. You should do a little research regarding your boy's interests and hobbies before you purchase anything.

Books

Books make excellent gifts for teenagers who enjoy reading. Boys love to read books that have to do with science fiction and fantasy. Most boys enjoy reading such books as Hardy Boys, Famous Five and Harry Potter.

Clothes and Accessories

Your teenage son will definitely appreciate getting some clothes as birthday gifts. Keep in mind that each teenage boy has a style that he prefers and can be extremely selective when it comes to clothes. You can opt for jackets, track pants, shorts, cargo pants,t-shirts and jeans. Some very good accessories you can also get him are caps, wallets, watches, belts, and canvas shoes. Some other cool presents for teenagers are bracelets, rings, beaded necklaces, and other funky jewelry. But there is always a possibility that he won't like it. That is why you should try with personalised gifts. All of these clothing items can be personalised. It is only up to you and your imagination.

Hampers or Gift Vouchers

If you are not certain regarding what your teenager's preferences are, one very simple option you have is gift vouchers. Teenagers love gift vouchers for the reason that it gives them the opportunity to purchase anything of their choice. Also, you have the assurance that your funds will not be misused. If you choose to give him a gift voucher, ensure that the voucher you give will enable the teen get what he really likes.

Movies and Music

The majority of teenagers enjoy listening to music, and they like collecting albums. You should do a little investigation to learn about the kind of music he enjoys listening to. This will enable you to choose a compact disk that your son would like. Music lovers will also appreciate getting a new sound system with a woofer, equalizers and speakers. You can also give him a portable compact disk player, MP3 player or an iPod. If you have reason to believe that your teenage boy has a penchant for music, you could get him a musical instrument for example a violin, drums, keyboard, or a guitar. DVD or movie tickets are also fantastic birthday gifts for your teen. Ensure that the DVD or movie tickets are the ones that your teenage boy fancies.

Sports Equipment

If your boy has interest in sports, you should consider getting him some sports equipment as birthday present. Depending on the interests of your teenager, you can opt for a complete tennis, cricket or baseball kit. You can make your teen feel special by giving him a personalized snowboard, skateboard or football kit (click here for more info). Sports accessories such as hooded sweatshirts, caps, wristbands, safety pads and gloves are also great birthday gift ideas.