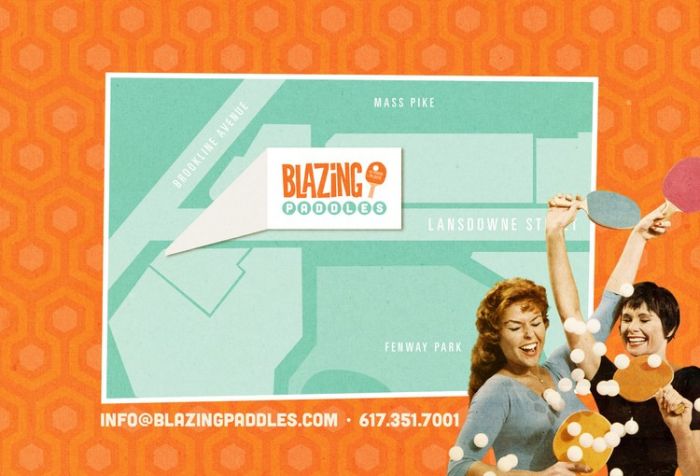 Blazing Paddles
If you didn't think ping pong could get luxe, you haven't heard of Blazing Paddles. The brainchild of Boston's entertainment giant Patrick Lyons is opening this weekend at Game On just outside of Fenway Park.
Located on the newly renovated lower level of the Game On restaurant, Blazing Paddles has given ping pong a new meaning with unlimited ball play, replenished buckets and runners who retrieve fly away balls so you never have to take your eye off the game.
What makes the game so fun is no experience is needed to have a good time. Tables here can be rented for half hour or hour increments and there are even "luxury boxes," with 12 painted tables, separated by red caging to catch fly-away balls.
The menu here focuses on American fare (think burgers, pizzas, pretzels, meatballs and nachos) along with cocktails with fun names like Fenway Punch, and Pong Collins and Wally's Green Monstah.
Blazing Paddles also shares a wall with the Red Sox's very own visiting team's batting cage, which can be rented out for functions. They are located at 82 Lansdowne Street in Boston. For more information, call (617) 351-7001 or visit them online at www.blazingpaddles.com.
Blazing Paddles