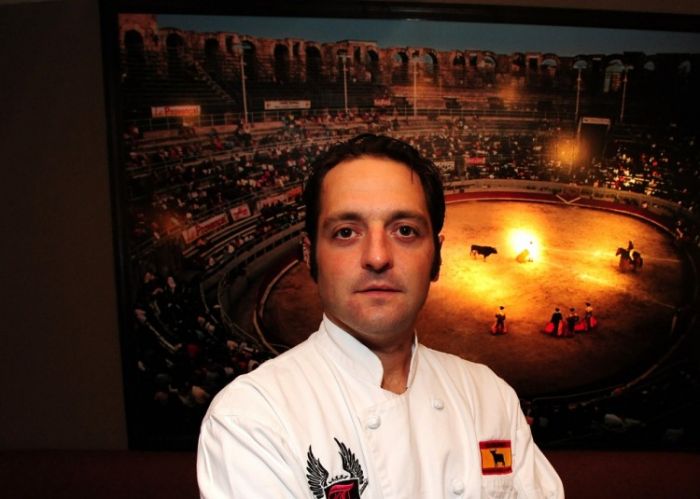 Russell Hirshon
According to the U.S. Census Bureau, the month-long period from September 15th to October 15th has been designated as National Hispanic Heritage Month. While President Lyndon B. Johnson first proclaimed it as a week-long event in 1968, it was expanded to be a month-long observance by Congress in1988. Bodega Spanish Tapas & Lounge, located in the heart of Georgetown, will be helping the people of the D.C. area celebrate authentically.
"This is one of the celebrations we wait for all year, and it's our time to shine," says Ryan Fichter, Executive Chef of Bodega Spanish Tapas & Lounge. "We look forward to helping people enjoy a Spanish taste experience that is authentic, delicious and memorable."
The month is dedicated to celebrating the culture and traditions of those people in America who have Spanish roots. In America, 52 million people make up the Hispanic population. That's a number that has been growing each year, and it is estimated that, by 2050, there will be 132 million Hispanic people living in America. The celebration includes all those who have roots in Spain, Mexico, or other Spanish-speaking countries throughout the world.
Those looking for an authentic experience will find it at Bodega Spanish Tapas & Lounge. The menu features a widevariety of Spanish traditional foods, including paella, seafood, chicken, duck, cold and hot tapas, and more. The restaurant also features Spanish-themed décor throughout. In addition to its regular menu, the restaurant also offers a weekend brunch, featuring such Spanish favorites as torrijas, churros, flan, chorizo, and more. Bodega also offers traditional Spanish entertainment, including weekly flamenco nights.
"Whether you come here regularly or you haven't been here at all, the coming month is a great time to stop in and dine with us," added Fichter. "We offer the ultimate Hispanic dining experience in the area. It's a great evening out and a great way to celebrate the month!"
Bodega, located at 3116 M St. NW, offers a happy hour, a weekend brunch and patio seating during nice weather, and serves lunch and dinner daily. They also offer private party hosting for parties up to 50 people, which can be held in the "Matador Lounge," the bar, or the patio. The private party areas have an exclusive sound system and a full bar, and offer food selections from a special private-event menu. The restaurant chooses one lucky Facebook fan per month to win a $50 gift certificate for dining. For more information on Bodega, visit www.bodegadc.com.