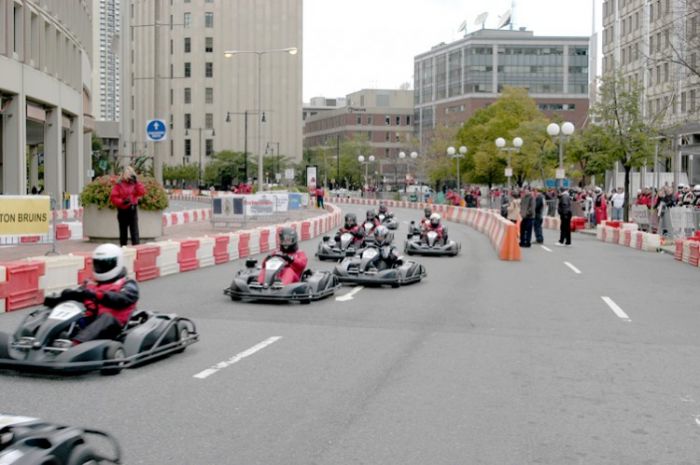 Boston PAL
Next Saturday, Boston is clearing the streets to prepare for the return of European-style kart racing for the fourth annual Boston Police Athletic League (PAL) Grand Prix.
†
PALís youth programs are designed to help young people develop self-esteem, leadership skills and a sense of belonging, while improving school performance, resolving conflicts and occupying their out-of-school-time productively.
†
The endurance race next weekend will transform the Seaport District into a race track on September 15 from 12 to 4 p.m. Participants will drive karts that have an open seat, no suspension and are just an inch off the ground so you really get the feeling of driving a Formula 1 race car that can reach speeds more than 45 miles per hour.
†
Whether you come out to participate or watch, it should be an exciting day! (Spectators can watch the karts zip by on Seaport Boulevard between Northern Avenue and Wharf Road).
†
Kart team sponsorships are available for up to six drivers for $10,000 while individual sponsorships are $1,750.
†
For more information or to register as a driver, call (617) 699-7099 or visit www.bostonpal.org.