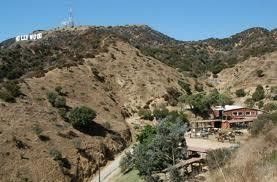 There are many ways to go sight seeing. Maybe you want to take the whole family for a new adventure or maybe your just looking for that unique get away with that special someone. If you are then Sunset Ranch located just below the famous Hollywood sign should be on your list of "must" do's. What a unique way to take in all the city and ocean views for miles and miles. This 5,000 acres is located in the heart of Los Angeles.
There seems to be a perfect package for just about everyone. Interested in just a 1 hour tour? You will see such sites as the Griffith Observatory, the famous Hollywood sign, and a complete view of the city of Los Angeles. A little more adventurous? The 2 hour tour will take you to the top of Mt. Hollywood where you will be able to see everything from downtown Los Angeles to ocean views all the way to Catalina.
Several more ways to enjoy this adventure are the following options: Dinner Rides to Viva Fresh Restaurant, lunch rides, BBQ rides, Mt. Hollywood rides in the evening. And if your kids are really into riding you can book their next birthday party here. What a great way to spend the day with their friends.
Riding lessons are available for those who are less experienced riders.
You might also be interested in:
discoverlosangeles.com